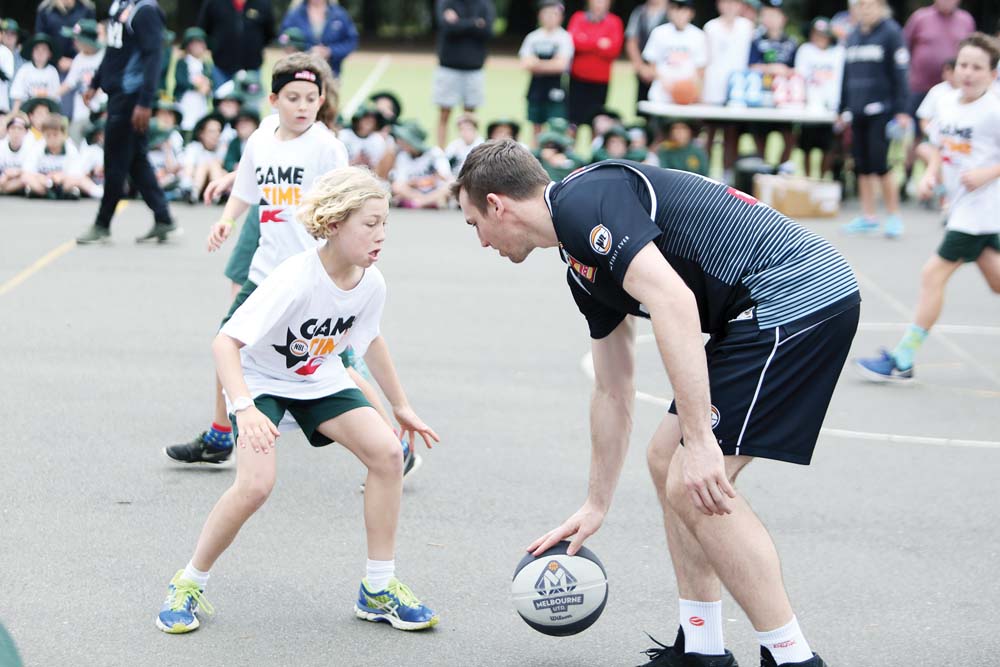 BACK in April, Basketball Victoria ran a competition for the best redesign of the Hoop Time All Star grand final winner and runners up t-shirts for 2018.
Getting into the action, two Mt Eliza Primary School year 6 pupils printed off entry forms and handed them out to their peers. Principal Brett Bell signed off on all the forms and entries were sent away.
This month the school was told a design by Will Leonard had been chosen as the winner. This led to the school being treated to a day of basketball clinics and a visit from the Melbourne United basketball team.
The players featured in a game time event with player introductions, crowd activities, music, competitions, prizes and show bags.
"Melbourne United participated in a four-quarter game against the pupils and everyone had a blast," the school's Madeleine Bryan said.