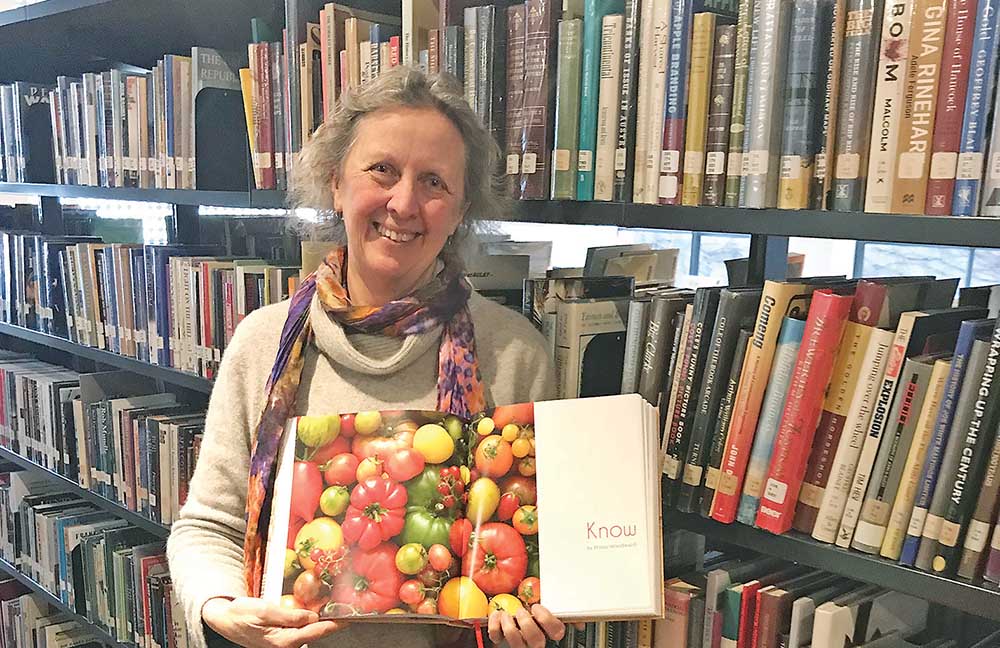 A COLOURFUL hardback described by ABC gardening guru Peter Cundall as "the ultimate book on tomatoes, brimming with information based on experience" is about to be launched in Hastings.
Tomato: know, sow, grow, feast by Somers author Penny Woodward specifically celebrates Australian heirloom tomatoes which she describes as "colourful gems full to bursting with juicy deliciousness and enjoying a renaissance in Australia today".
The book aims to lead experienced and aspiring gardeners through the practice of organic heirloom tomato growing and explores the history of heirloom tomato varieties in Australia.
Summing up, Cundall added: "The book covers everything anyone ever needs to know about selecting, growing and using the best and tastiest tomatoes in all districts and climates. It is the best tomato book in the world."
That's lofty praise for the author who is originally from Rye, then Balnarring and now Somers. Woodward has a degree in botany and zoology and a passionate commitment to the environment. This has led to a lifetime of writing about and photographing organic gardens. She is horticultural editor and contributor to the ABC's Organic Gardener Magazine, and is a panellist on 3CR community radio's gardening program.
She talks to gardeners around Australia and has written eight books on edible and useful plants, including: Asian Herbs and Vegetables, Herbs for Australian Gardens, Pest Repellent Plants, Community Gardens, and Garlic: An organic guide to knowing, growing and using garlic (all from Hyland House).
This latest book written with co-authors Karen Sutherland and Janice Sutton covers everything about heirloom tomatoes and growing and using them. It is for tomato lovers, gardeners and cooks.
Wooward's section starts with the stories of those who have preserved heirloom seeds for future generations and finishes with more than 220 different varieties of heirloom tomatoes that can be bought from seed sellers here. She says the "nerdy scientist" in her loves the bit about why heirloom tomatoes are the colours they are, as well as the vibrant colours of all the "tomatoey" photographs that she has taken.
The book has a sowing-and-growing section, including detailed descriptions and photographs of tomato pests and diseases. Also included is a section on tomato flavours with 60 recipes from chefs all over Australia.
Coincidentally, Melbourne Cup weekend is the time to plant tomatoes in Victoria.
Woodward will be answering questions and doing a short talk about tomatoes at Petersen's Bookstore, 103 High Street, Hastings, 1.30-2.30pm, Thursday 1 November. Purchasers get a free "tomatoey" gift and a book signed by the author.
Sales are supported and part-sponsored by The Royal Tasmanian Botanic Gardens, Hobart, Tasmania. The 376-page book is $60.