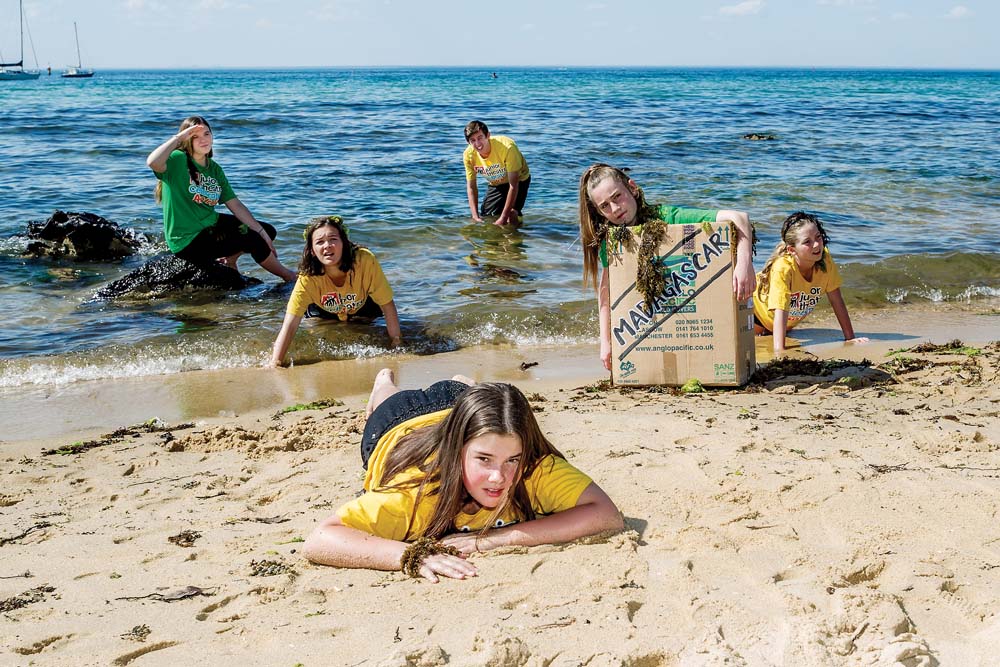 SIX young Mornington Peninsula performers are getting ready for the musical theatre experience of a lifetime.
Aussie All-Stars members Leikny Middleton, Baylin Carradine, Chloe Mason, Tamika Buckby, Miki Looker and Zac Krause will be part of a 41-strong musical troupe touring the United States over three weeks in January.
The six performers will join Junior Theatre Celebration Australia, in partnership with Music Theatre International Australasia and youth performing arts tour provider Travel Gang, for the US tour.
They will head first to New York for a performance piece as part of Madagascar Jr: A Musical Adventure. There, they will attend Broadway acting workshops and see shows, such as Frozen and King Kong, while exploring the sights of the Big Apple.
They will then join 6500 performers in Atlanta at the massive Junior Theatre Festival to workshop with some of the best musical theatre producers, directors, musical directors, composers and performers to work on their choreography, vocal, acting and stage presence.
They will perform their Madagascar: A Musical Adventure Jr production for adjudication, watch some new musicals and receive advice from celebrity guests who, in previous years, have included the likes of Pasek and Paul, songwriters of The Greatest Showman.
After the festival, they will head to Los Angeles and tour Universal Studios, Hollywood and Santa Monica, before visiting the "Happiest Place on Earth" – Disneyland – while going behind the scenes to join in the Disney Performing Arts program.
"Many of these young people's lives will be changed forever and they will be inspired to make their dreams come true," Junior Theatre Celebration Australia producer Daniel Stoddart said. "Often it seems like a big cold world, but by taking Australian students to the musical theatre capital of the world we hope to inspire them to realise that their dreams are achievable."
The Aussie All-Stars program is being run by youth performance tour company Travel Gang. The students come from a range of schools and performing arts academies and go through an audition process before being offered places in the troupe.
"The six young performers are getting the best opportunities possible to learn, grow and feel inspired in a field they are all extremely passionate in," publicist Michelle Robertson said. "Now it is just a matter of learning the lines, choreography and songs of Madagascar Jr over the next few weeks before they show Broadway what the best of Australian musical theatre young talent is capable of."
First published in the Southern Peninsula News – 8 January 2019