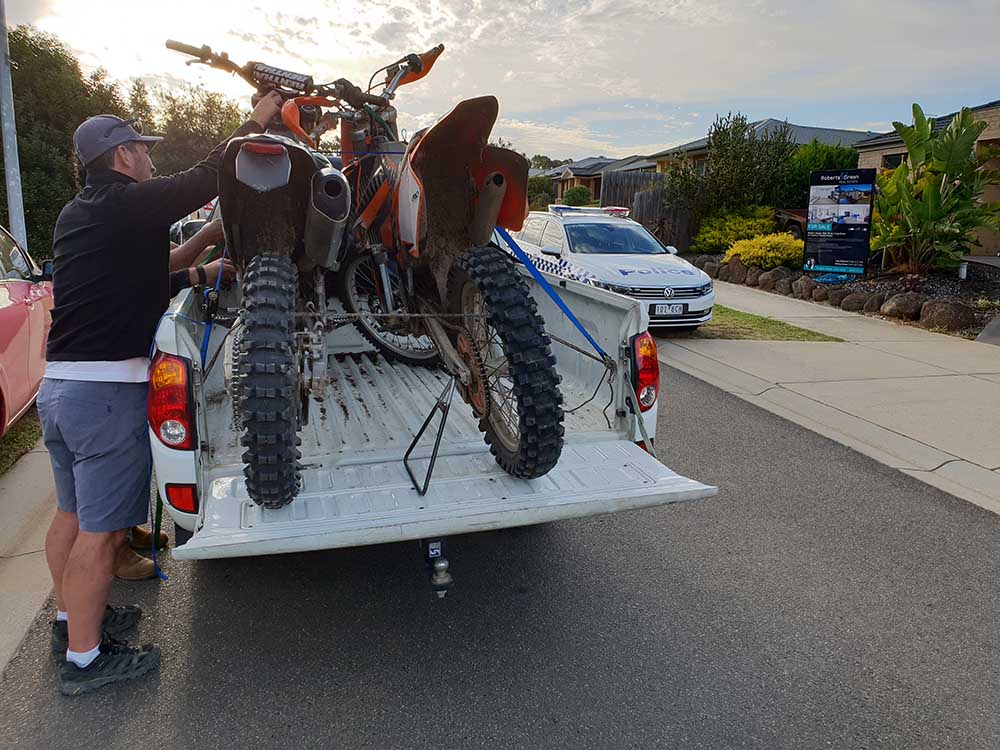 A HASTINGS resident says he is "absolutely fed up" with children riding motor bikes and trail bikes on grass areas and pedestrian paths along the foreshore.
Richard Harrison, of Skinner Street, said he had seen a number of "near misses" between the so-called "monkey bikes", pedestrians and cyclists and fears "someone, quite possibly a child, will be killed if nothing is done".
He says repeated demands for action from Hastings police have come to nothing: "I was told the police must literally catch the perpetrators in the act before they can do anything.
"Yet if a perpetrator is injured in a pursuit, it is the individual police officer who personally risks substantial costs by way of compensation.
"Is it any wonder I have not seen a single marked police vehicle anywhere in the vicinity after reporting these incidents by calling 000 time and time again."
Mr Harrison said it would appear the police "would rather not witness such incidents for fear of what may follow".
"What hope do we have if the police themselves are effectively discouraged from acting?" he asked.
Officer-in-charge of Hastings police Senior Sergeant Steve Duffee acknowledged the illegal riding of the monkey bikes was a problem and said he could understand residents' frustration. He said police were "working towards a resolution".
Sergeant Duffee refuted claims that individual police officers could be held liable for injuries to monkey bike riders during a pursuit.
"That's not the case," he said.
"Hasting police will continue enforcement in relation to this issue and offenders will be held to account.
"Our members always conduct appropriate risk assessments when called to these types of incidents and I would urge the community to call 000 to report this offending."
Last week, Sergeant Scott West said Hastings police were aware the illegal riding of the bikes was "becoming an issue".
"We are gathering information and taking steps to curb them," he said. "Two riders were picked up recently and their owners fined."
Mr Harrison said the police knew where the riders lived. "They are well known to them and I have contacted the public housing officer in Frankston who is responsible for their placement," he said.
"She says it is a matter for the police and that, unless an offence happens on the property itself, there is nothing she can do.
"What will it take before something is done?"