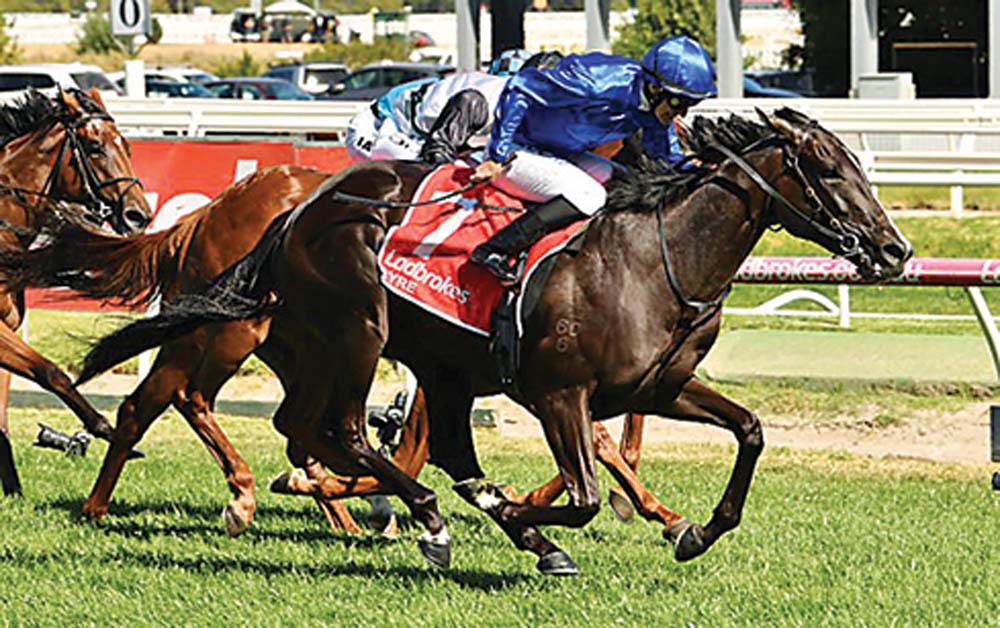 PINECLIFF-based racehorse trainer, Anthony Freedman (Mt Eliza), has landed Godolphin's very first victory in the Group 1 Blue Diamond Stakes (1200m) at Caulfield on Saturday 23 February.
The famous royal blue silks were carried to victory by jockey Luke Currie as the Freedman-trained Lyre surged from the second half of the field to secure Victoria's richest juvenile race by half a length.
Lyre is one of five Godolphin youngsters that the Freedman stable have under their care, and the only one that they've had raced.
"This is a great result for our family," Anthony Freedman said.
"Our association with Godolphin has gone back a long time now, they've been very good to our family and myself personally in the last 12 months.
"They have a great system. [Lyre] came to us, as they all did, in beautiful condition and was beautifully educated. It was just a case of developing her and getting her to keep improving into this race.
"She really had made that necessary couple of lengths improvement and it's more about not losing them backwards and clearly she didn't go backwards and probably went on with it – she went great today."
Lyre had previously won her maiden in solid fashion at Sale before taking out the Group Two Blue Diamond Prelude (Fillies) at Caulfield on Saturday 9 February.
Freedman was confident that she'd be hard fit for those outings.
"She's obviously a quality filly and arguably she should be unbeaten," he said.
"She's kept improving with each run. They ran fairly good time and she was the strongest at the finish."
For Freedman, Lyre's Blue Diamond victory ensured he joined his brother Lee as training the winner of the race.
Anthony for years worked as a foreman for Lee as his older sibling officially prepared Knowledge (1997), Danelagh (1998) and Alinghi (2004) to win the race. Anthony's son, Sam, now works as the foreman for the stable.
Lyre's victory also provided jockey Luke Currie with his seventh Group 1 victory.
Freedman's other two-year-old to enter the race, I Am Immortal, finished a gallant seventh.
I Am Immortal's jockey Ben Melham said the early leader looks to have a good future.
"[He's] a very good colt. He just struggled to see the 1200m out but a break, and next preparation he'll be fine."
Mornington-based trainer Jason Warren's two-year-old filly, Brooklyn Hustle, also put in a solid performance finishing a length and a half away from the winner in fifth position.
Brooklyn Hustle's jockey, Beau Mertens, said she had what it takes to win a good race.
"She ran really well today," he said. "She was a bit slow out which put us two pairs further back than we wanted but she's still learning and putting it all together."
First published in the Southern Peninsula News – 26 February 2019