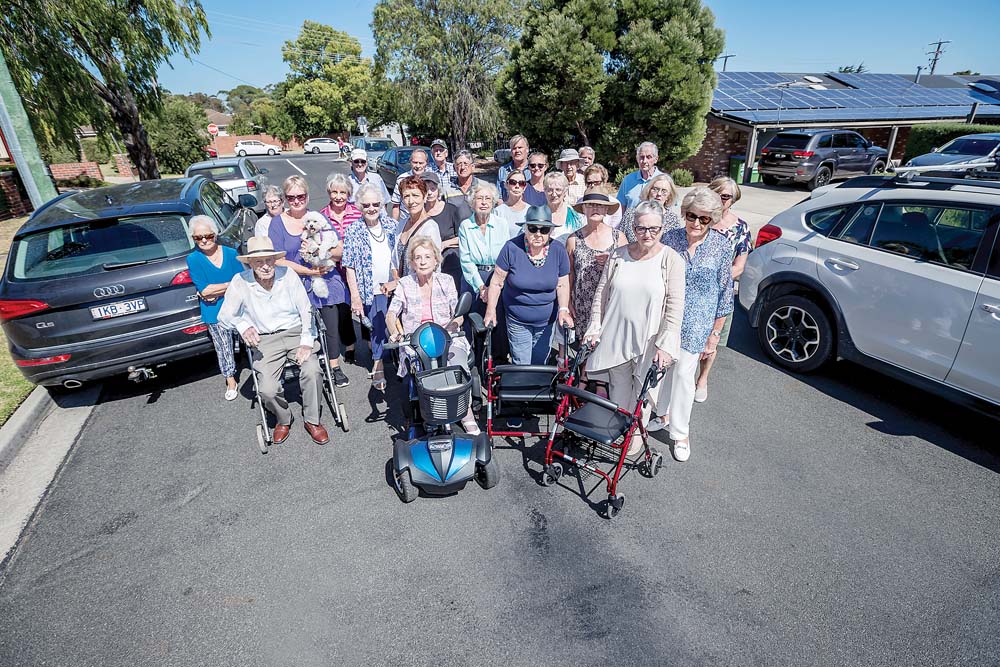 RESIDENTS in the Dalsten Grove area of Mt Eliza are concerned about the safety of mainly elderly pedestrians near Canadian Bay Road as they approach the shopping precinct.
They are "desperate for council traffic management action" on the roads which they say are lined with cars of shop staff who "park on both sides of the road all day plus other vehicles entering and exiting Dalsten Grove".
Complaints from residents in Dalsten Grove, Woodland Close and Mews and Clarkestown Avenue, led to the deputy mayor Cr Rosie Clark and Cr Bev Colomb to hold a public meeting also attended by traffic and compliance officers at the shire's Queen Street offices, Wednesday 20 February.
"There was a lot bigger turnout than the shire expected, with about 60 people there," organiser Clare Harwood said.
"The shire had expected only about 15 people and they were taken aback, with the meeting room hurriedly rearranged to accommodate the swollen numbers."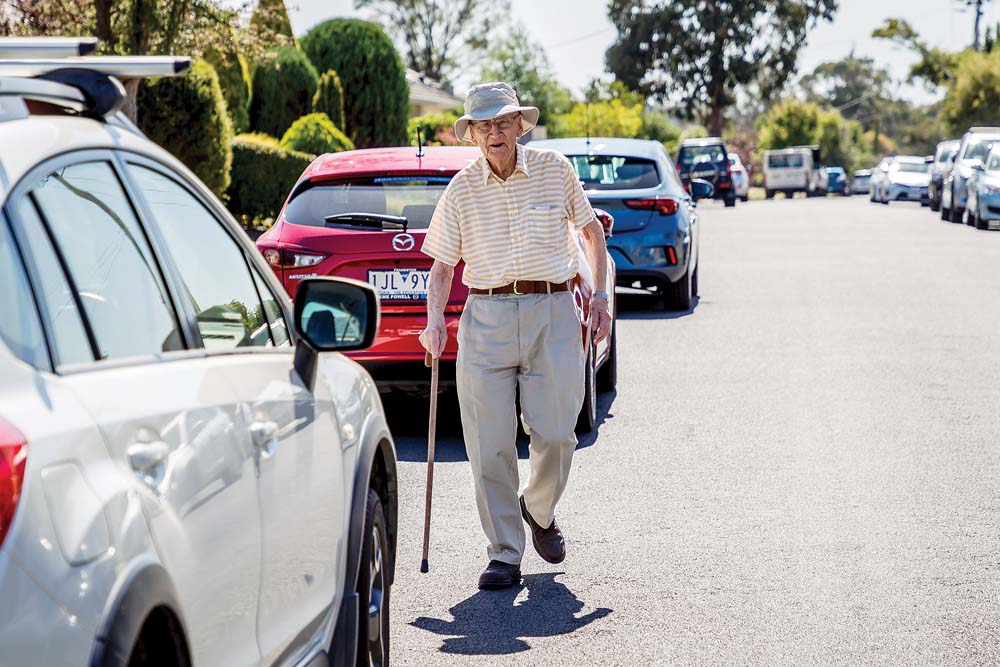 Another 20 letters from residents had been forwarded to the shire before the meeting.
Suggestions put forward included constructing a footpath as far as 15 Dalsten Grove as "parked cars don't seem to be a problem" after that property and introducing parking time limits so "shop employees who currently park all day [there] would have to go elsewhere".
Mike Newman, of Dalsten Grove, said residents had described the dangers they faced daily, particularly in Dalsten Grove where there is no footpath. He said they were forced to share the road already narrowed by parked cars on both sides and made more dangerous by speeding vehicles.
He said Woodland Close residents used Dalsten Grove to access Canadian Bay Road and had to endure the same pedestrian issues at that corner which was a "bottleneck".
"Clarkestown Avenue has a footpath and parking on one side only as far as Davies Avenue. After that, there is no footpath and cars park on both sides," he said.
Mr Newman said rubbish collections in the dead-end street were a problem as the truck was unable to turn and had to reverse out and come back the next day (Saturday) when there were fewer parked cars.
The meeting was told the Woolworth's supermarket building had exacerbated parking woes, with only eight car parking spaces allocated for staff. The others then park in Dalsten Grove and Clarkestown Avenue.
Crs Clarke and Colomb and the traffic and compliance staff considered and commented on the residents' suggestions, such as erecting better traffic management signs and methods, other than those in general use by VicRoads, which were described as "non-existent at the moment".
The shire's infrastructure strategy and climate change manager Davey Smith said "parking management, other signage and communicating with the owners of surrounding privately owned car parks will be investigated" as a result of the "recent increase in on-street parking at Clarkestown Avenue and Dalsten Grove in Mt Eliza".
Mr Newman said residents were pleased the officers had acknowledged that reduced parking for local businesses "was a cause for concern and the shire have been in discussions regarding this".
He said residents were confident that construction of a footpath would have its "place in the priority list reassessed".