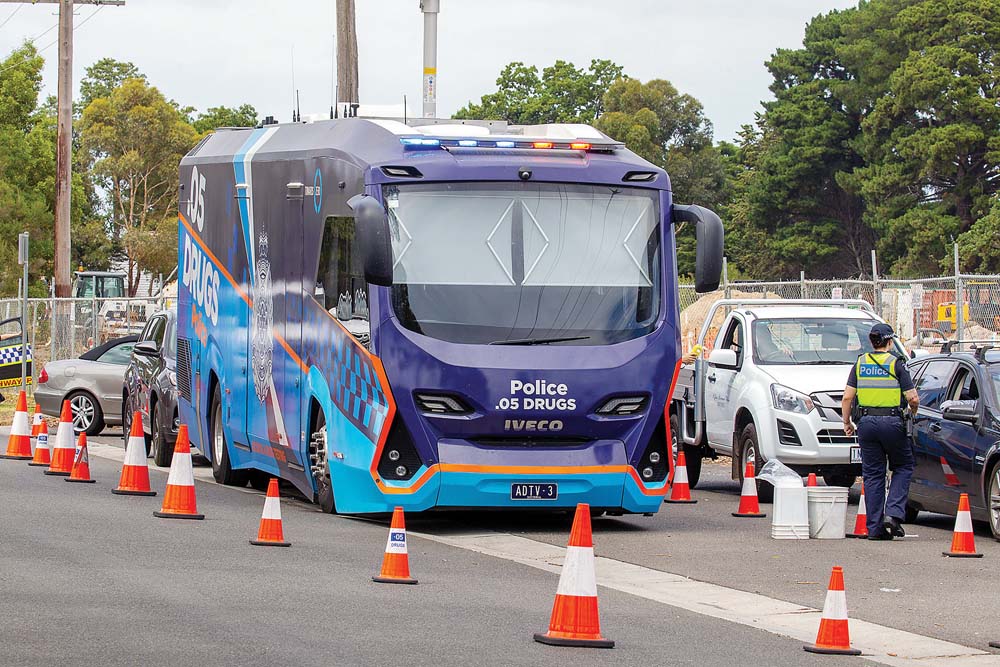 SOMERVILLE Highway Patrol nightshift had a busy time Wednesday 13 March pulling over five drivers with drugs in their systems. One had his car impounded.
Leading Senior Constable Greg Wolfe said those intercepted included a 30-year-old woman from Southbank who tested positive to methamphetamines, and being an unaccompanied learner driver with no L plates.
A Frankston North man, 39, tested positive for methamphetamine in Excelsior Drive, and a Baxter man, 24, tested positive for the same drug in Klauer Street, Seaford. His car was impounded as his licence had already been suspended.
A Frankston man, 37, tested positive to methamphetamine in Coprosma Avenue, Frankston, and a 38-year-old from Springvale tested positive to the same drug at a service station in Seaford.
Leading Senior Constable Wolfe said the drivers faced a minimum six months' loss of licence and $484 fines for a first offence, and a minimum 12 months' loss of licence and a fine determined by a magistrate for a second offence.
Arid results
POLICE were pleased the Labour Day long weekend 9-11 March only produced one serious injury collision. A car being driven by a 58-year-old man from Rosebud ran off Old Cape Schanck Road, Boneo, and hit a tree on the Monday evening. He was airlifted to The Alfred hospital with serious, but not life threatening, chest and leg injuries.
Leading Senior Constable Wolfe said one crew had a particularly busy Sunday 10 March. They pulled over 25 vehicles and issued 30 infringement notices for their shift.
Overall results for the Frankston and Mornington Peninsula areas were 2159 preliminary breath tests conducted, 199 general road policing offences (such as speeding) detected and five drink/drug drivers detected.
First published in the Southern Peninsula News – 19 March 2019