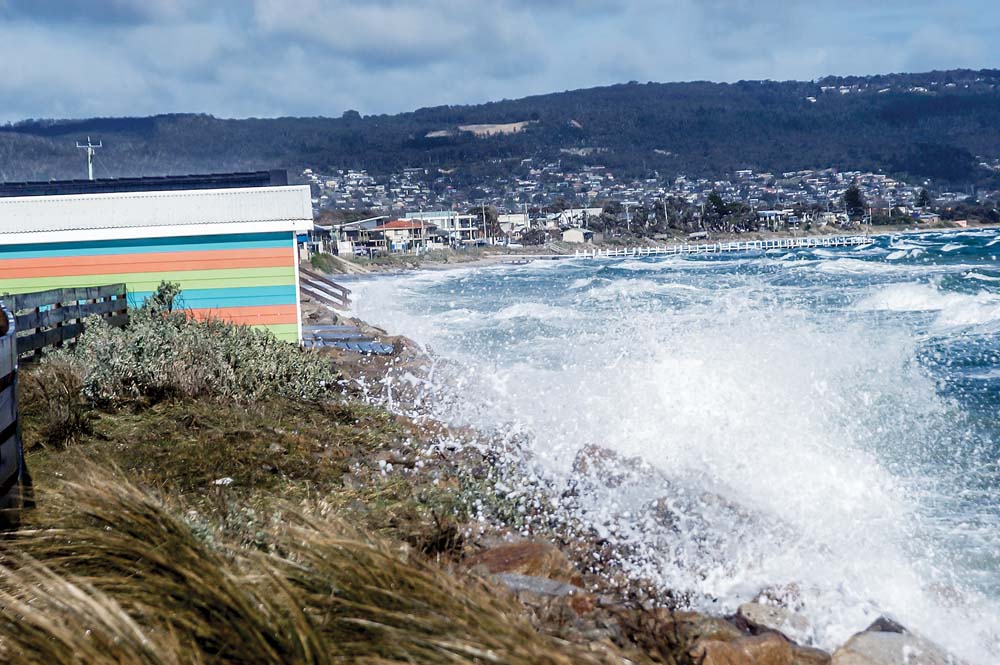 Five of the Mornington Peninsula's Port Phillip beaches are ranked in the top 10 for water quality by Environment Protection Authority Victoria.
Top of the 36-beach list for having the best water quality over summer was Santa Casa, followed closely by Easter, The Dell and Portarlington – all beaches on the Bellarine peninsula.
Portsea and Rosebud came in at equal five, up from eight the previous summer.
Overall, water quality at the bay's beaches was rated good throughout summer, except after large rain events which produced days when swimming should not take place.
Brighton came in as the worst of 36 bay beaches checked by the EPA.
The beach was adversely affected after a sewage leak in a nearby street which triggered poor water quality for seven days in a row.
The EPA's chief environmental scientist Dr Andrea Hinwood said water quality was "fairly even across locations".
"Whatever contaminants wash off the streets of Melbourne in a rain storm wind up in the bay, bringing with them the risks of infections, stomach upsets and skin irritation," she said.
Contaminants washing into the bay included animal droppings, litter, plastics, cigarette butts and detergents.
"There are several things you can do about that: don't litter, be careful what you allow to wash into the gutters and stormwater drains in your street and check the Yarra and Bay website before you hit the beach," Dr Hinwood said.
One other common cause of poor water quality is algae, which occurs naturally in the bay and varies according to conditions.
"We advise people to avoid swimming near stormwater or river outlets for 24 to 48 hours after heavy rain, because that's when animal droppings and other contaminants are washed into the bay from beaches and streets," Dr Hinwood said.
Ranked 10th on the EPA's water quality list (with last summer's ranking in brackets) were Carrum (19), Mt Martha (11) and Safety Beach, 10 (5).
Other rankings were Sorrento 15 (5); Dromana 16 (8); Blairgowrie 17 (11); Canadian Bay 18 (19); Rye 18 (17); Frankston near the lifesaving club 23 (26); Mornington 26 (31); Beaumaris 28 (17); Frankston near the coast guard 28 (26); Seaford 30 (19).
Beach reports will reopen for next summer on 1 December. Check EPA forecasts for water quality at swimming spots by visiting www.yarraandbay.vic.gov.au
First published in the Southern Peninsula News – 2 April 2019