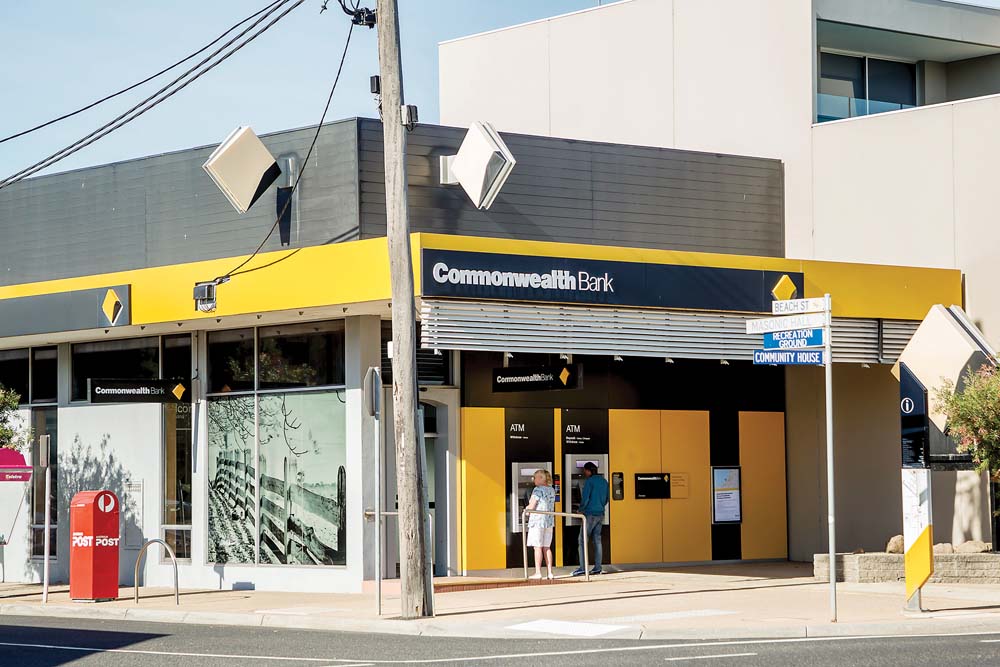 ELDERLY customers of the Commonwealth Bank's Dromana branch will be disadvantaged with its closure on Friday 3 May.
Disappointed manager Jeff Cornish, who has been at the Pt Nepean Road branch for 13 years and who lives at Dromana, confirmed the shock news last week. He said staff heard about the closure two weeks ago and it was hoped most would be redeployed to the Rosebud branch.
"I'm hopeful everyone will be found a place somewhere," he said, although, after 38 years with the bank, he admits he is unsure of his own future.
The branch's customers were told of the closure by letter saying they could do their banking at either Rosebud or Mornington. But that's cold comfort to the suburb's mainly elderly residents who don't drive and prefer to do their banking face-to-face with branch staff near where they live.
Long-time customer Gladys Reardon, who has been a Commonwealth Bank patron "for about 100 years", said many elderly customers didn't have cars and wouldn't know how to get to the other branches.
"I'm really peeved about the whole thing," she said. "I started banking there when it was the State Bank and we had bank books."
A Commonwealth Bank spokesperson said the branch opened in 1991 but that over-the-counter transactions had "declined significantly over the past few years" with customers increasingly choosing to use mobile, online and phone banking services.
She encouraged customers to come in to the branch to learn about the CommBank app and NetBank and the ATM.
National Australia Bank and Bendigo Bank have branches at Dromana.
First published in the Southern Peninsula News – 9 April 2019