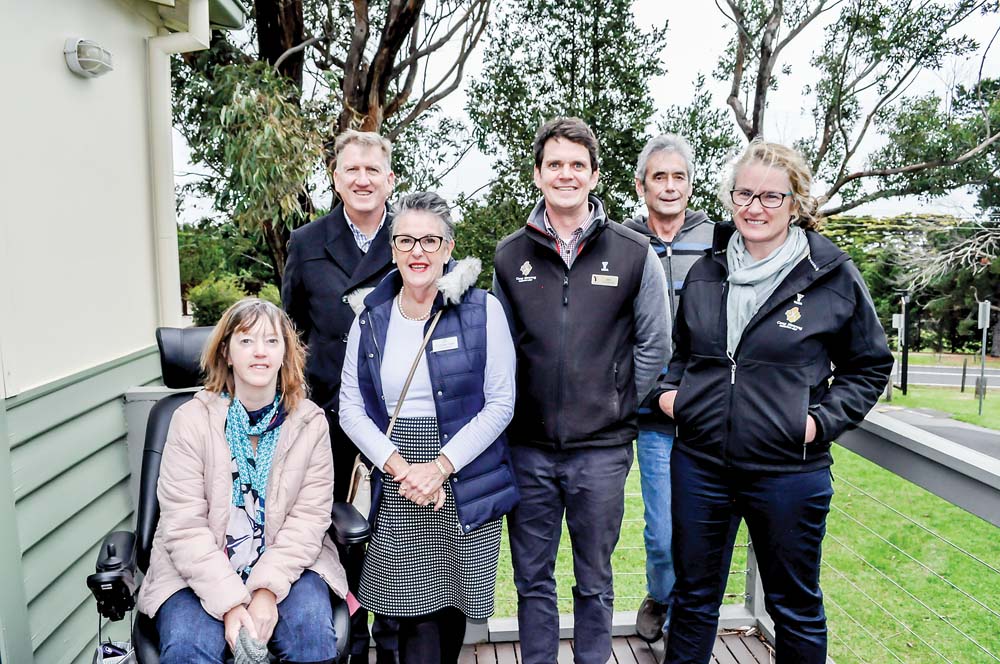 NEW Sunnyside Road footpath and toilet facilities at Mt Eliza will allow easier beach access with better facilities for visitors from this week.
YMCA Camp Manyung, along with Mornington Peninsula Shire Council, TAC and Sport and Recreation Victoria, opened the safe, all-weather path and upgraded toilet, Thursday 30 May.
The developments were described by the YMCA as the "result of years of tireless efforts from locals, community groups and support from partnerships, [with] the $370,000 raised for the works … creating a safer, more inclusive beach and camping experience for locals and visitors".
The footpath runs from Camp Manyung to the beach carpark, meaning school children, community groups, including those with limited mobility or with disabilities staying at Camp Manyung, could only get to the beach using the "busy and dangerous" Sunnyside Road. This was said to "deeply concern" the YMCA and local groups, such as the Muscular Dystrophy Group.
Camp manager Jim Boyle said the new road and toilet were a "huge positive for safety, accessibility and inclusion for the community".
"Now, our most vulnerable groups, including kids, newly arrived refugees and those with disabilities can use the new footpath to get down to the beach without fear," he said.
"Combined with the redeveloped toilet facilities this will provide greater beach access and a better experience for all people regardless of age or ability."
The mayor Cr David Gill said the project, under the shire's footpath construction strategy, was part of the shire's commitment to providing safe access paths to key locations on the peninsula.