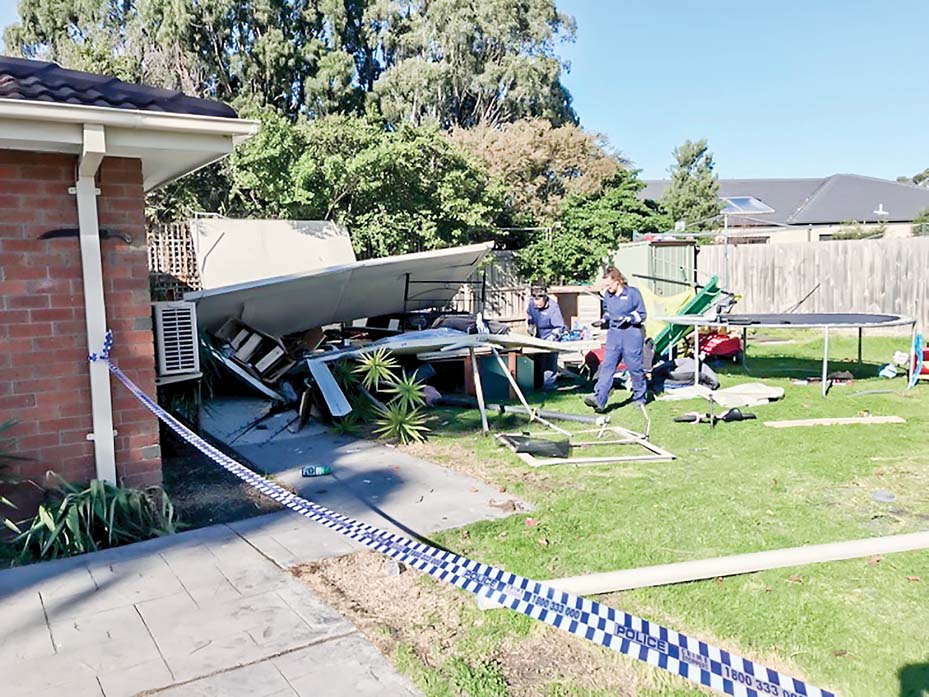 A VIOLENT explosion rocked the night calm in Mornington demolishing a backyard bungalow and injuring a female visitor, midnight, Saturday 8 June.
The blast blew out the walls and brought down the ceiling of the pre-fab behind a house in Bungower Road, leaving the young woman with an eye injury, burns and deafness.
One wall fell against the side of the house shattering a window near where a four-year-old boy was sleeping. A drawn blind may have prevented him being showered with glass.
The occupants of the house helped the young woman out of the ruins and she was later taken to hospital for treatment.
Police have issued a warrant for the arrest of bungalow tenant Cody Lockens, 23, who is listed on the police Eye Watch page as "being involved in an explosion incident" on the night.
They believe he "may have sustained serious injuries as a result of the incident and are concerned for his welfare".
Detective Senior Constable Clayton Backhouse, of Mornington Peninsula CIU, said the bang was caused by an aerial firework similar in size to a tennis ball on top of a cylinder with a light switch. Once activated it is supposed to shoot into the sky and explode.
Mr Lockens may have inadvertently ignited the device "after a day's drinking". "He may have lit a cigarette and maybe it's gone off," Detective Backhouse said.
Mr Lockens reportedly spoke to the occupants of the house before running off and later contacted his parents.
Arson and explosives chemists spent the next day examining the wreckage and trying to piece together what had happened.
Detective Backhouse said the bungalow's thin metal walls and ceiling may have prevented more serious injuries to the occupants as the force of the explosion was able to dissipate rather than being contained.
Anyone knowing Mr Lockens' whereabouts is urged to Mornington Peninsula CIU 5978 1400 or Crime Stoppers on 1800 333 000.