DIVISION TWO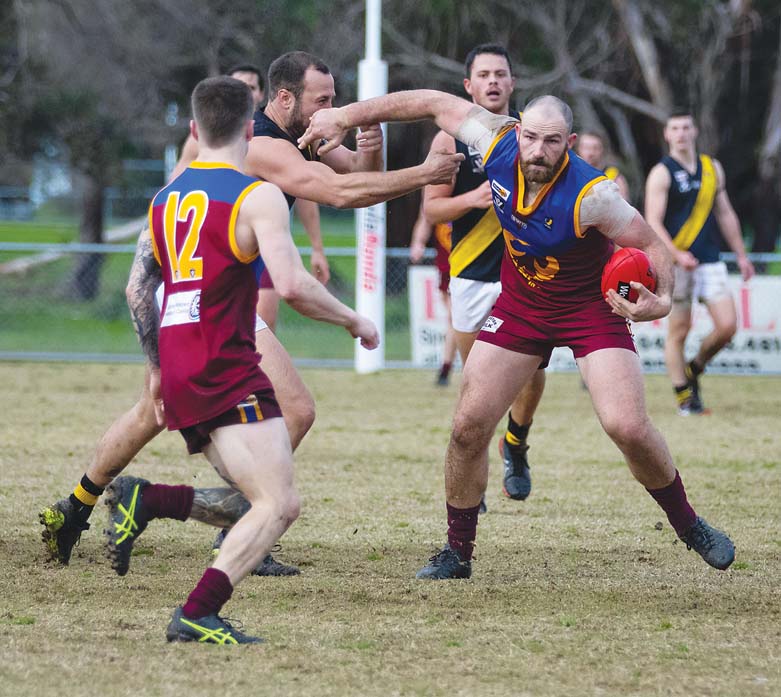 CHELSEA have claimed a nail biting victory over Somerville at Chelsea Reserve, coming from behind to nab a five point win.
Somerville started off on the right foot, and looked comfortably the better side at the half time break. Somerville led by 15 going into the third term.
In the third quarter Chelsea chipped the lead back, and only trailed by five heading into the final term. Somerville couldn't stop their wave of momentum, and eventually the Seagulls escaped with a thrilling victory.
Somerville kicked just one goal in a wasteful second half. The final score read Chelsea 9.9 (63) to Somerville 7.16 (58).
Curtis Bywater booted five goals for Chelsea. He now has 10 in his last three games.
Red Hill put on another defensive masterclass at home, holding Langwarrin to just three goals in their clash on Saturday.
Both sides had difficulties finding the scoreboard for the afternoon. Langwarrin only kicked two goals in the first half, and trailed by 20 at half time.
Things didn't get much better for the Kangaroos, as they added just one goal to their tally before full time. Red Hill eventually claimed a 30 point win 8.5 (53) to 3.5 (23).
Daniel Allsop, Marcus Del Lago, and Daniel Frampton were among Red Hill's best. They went on top of the ladder with Karingal having a bye on the weekend.
At Thomas Barclay Oval, Hastings were boosted by the return of Brendan Fevola. They made quick work of Crib Point.
Hastings skipped out to an early lead over the struggling Magpies, and never looked in too much trouble. The Blues kept in control the whole afternoon and eventually claimed a 67 point win.
Fevola contributed two goals for the afternoon. Luke Hewitt and Caleb Watkins scored three each.
The final scoreboard read Hastings 15.16 (106) to Crib Point 5.9 (39).
At Bunguyan Reserve, Tyabb endured a difficult day at home. They were defeated by Seaford.
The Yabbies started poorly and scored just one goal in the first half, they improved but were defeated 7.5 (47) to 13.12 (90).