SOCCER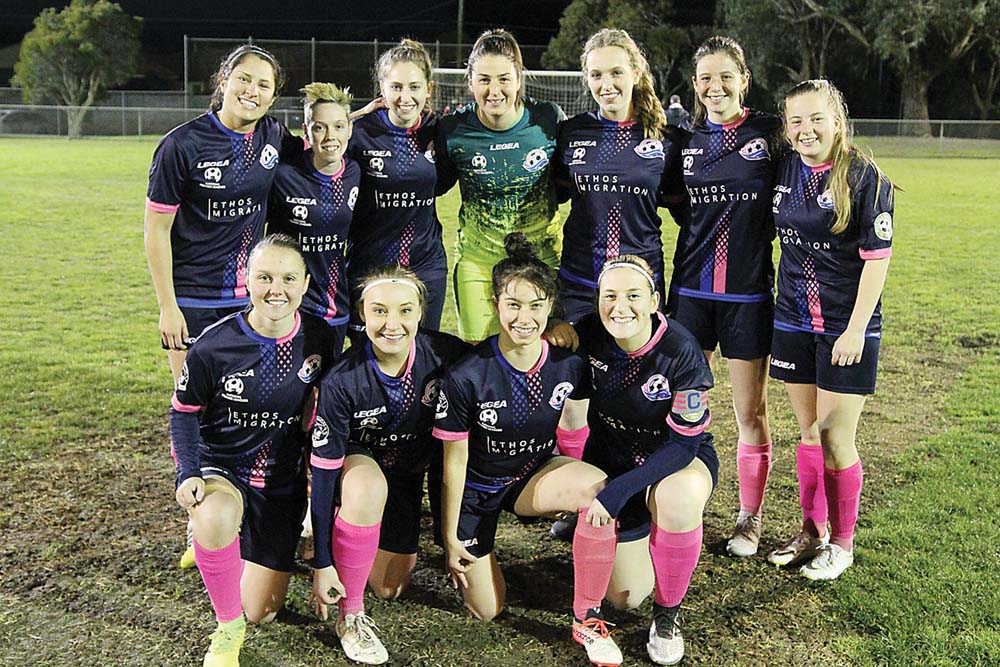 FOOTBALL Victoria dealt local women's soccer a bodyblow by revoking Southern United's senior NPLW licence last week.
Southern told FV of its plans for 2020 as player-coach Melissa Maizels had been negotiating with a number of players with a view to strengthening the senior squad but FV wouldn't budge.
The findings of a six-month review of the women's game in Victoria were delivered to the FV board some months ago and many believe that the federation waited till near season's end before swinging the axe.
FV also dumped Geelong Galaxy United and with the two clubs that boast the largest catchment areas booted out of the elite league next season's NPLW will become an eight-team competition exclusively for Melbourne metropolitan clubs.
FV has offered both Southern and Geelong junior NPL licences meaning that the clubs can continue to compete at an elite level in under-12s, under-14s and under-16s, an offer Southern has accepted.
Southern's seniors and under-19s have accepted an offer to play in State 1 South-East and it is expected that FV will call for expressions of interest for the 2021 NPL season some time next year.
Southern will no longer be a co-tenant with Frankston Pines at Monterey Reserve and is hoping to become a tenant of Casey council.
Frankston council was hopeful that Southern would become a tenant at the new multi-million dollar Wedge Road sports facility in Carrum Downs which is near completion and includes a FIFA-standard synthetic pitch while Monterey Reserve had been earmarked for a $3.9 million makeover.
The plan was for Southern to continue to use Monterey Reserve for home games while using Wedge Road as a training and administrative base.
Southern's expected tenancy at both venues played a pivotal role in funding for these projects but neither Monterey Reserve nor Wedge Road is compliant with NPLW facilities requirements and if Southern is to regain a senior NPLW licence then a switch of venues is essential.
No player race, no dugouts, improper change rooms for players and referees, and no spectator seating are just some of the non-compliant issues Southern faced at Wedge Road and it claims that council would not address these issues despite being made aware of them.
Southern also was stunned by Frankston council's planned hourly charge of $32.50 for use of the facility on top of a $50,000 tenancy fee.
Last Thursday night Southern played its last match at Monterey Reserve in a catch-up fixture going down 4-0 in a competitive performance against a Heidelberg team chasing a finals berth.
It signed off on its senior NPLW involvement on Sunday with a 4-0 loss away to Box Hill United with the under-19s also losing 4-0.
Southern's under-14s defeated Box Hill 3-2 with goals from Rhiannon Kelleher, Chiara Renzeme and Madina Ali while a Rhys McKenna hat-trick and a Shanece Dias goal gave the under-16s a 4-0 success.