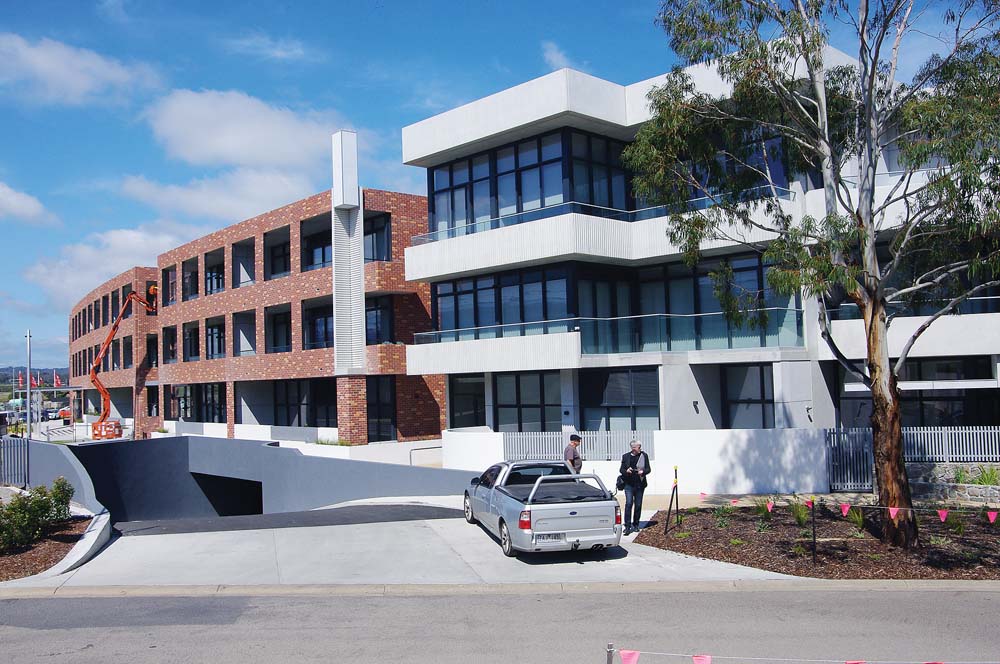 DEVELOPERS may eventually find it more expensive to build apartments on the Mornington Peninsula than in municipalities closer to Melbourne.
Mornington Peninsula Shire councillors want apartments on the peninsula built with materials that protect towns' "valued character".
They say apartments designed for inner suburbs may not be suited to the peninsula.
Changes to existing apartment guidelines proposed by the Department of Environment, Land, Water and Planning (DELWP) recommend using "low maintenance and durable" materials.
However, shire councillors want developers to use "coastal" materials, such as stone and wood.
While being more expensive and not regarded as being low maintenance, stone and wood would avoid "a very homogenous built form outcome" for apartments.
While not stated by the shire, expensive apartments may also be more in keeping with the real estate agents' mantra of offering "resort-style living" to peninsula property buyers.
The shire also wants to discourage developers from using "large amounts of the same cladding material, particularly rendered brick/block work and aluminium cladding".
In a submission to DELWP adopted unanimously by councillors at the 16 September planning services committee meeting, the shire says bricks and aluminium cladding "are generally used on lower quality developments [and have unappealing] 'bulky' built form outcomes".
The submission prepared for councillors by senior planner Leigh Northwood is in response to a Better Apartments in Neighbourhoods discussion paper sent to municipalities for comment by DELWP.
Ms Northwood said most proposed changes to the guidelines were "considered positive" for the peninsula, but added that apartments had the "potential to significantly impact on the [peninsula's] valued and unique landscape … as embodied in the Mornington Peninsula Localised Planning Statement (Victorian Government, 2014)".
The discussion paper lists five policy aims for new apartment developments, including the need for:
Green space in common areas of buildings, which preferably includes trees for shade and urban cooling, and landscaping that softens the street;
High quality building facades made from robust, durable and attractive materials that complement surrounding buildings and provide visual interest;
Protection from wind impacts on surrounding streets and open space, so the spaces are comfortable to use and likely to be used more often;
Attractive, engaging streets that enhance the amenity, safety and walkability of the neighbourhood; and
Better managed construction impacts of building work on existing neighbourhoods.
Ms Northwood said proposed changes that needed "further clarification and consideration" before being supported by the shire included communal open space and building appearance.
First published in the Southern Peninsula News – 1 October 2019