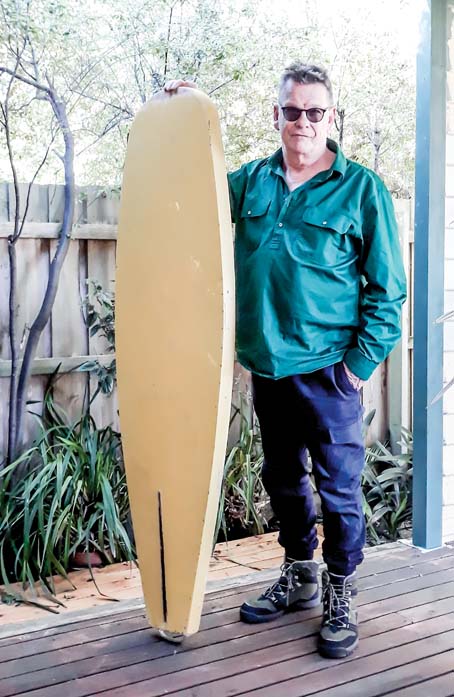 IT was a random find, but one has sparked the interest of Neil Jansen.
The hollow, yellow surfboard stood out at the recycling centre adjoining the Mornington waste transfer station and Mr Jansen decided it could be useful.
However, before trying out or even given it a new paint job he decided to try and track down its history.
"The only other boards I've seen constructed like this were 18 foot craft from my lifesaver days in South Africa in the 1960s," he said.
Hollow plywood surfboards were made and ridden in the 1930s, with American Tom Blake acknowledged as the main innovator. Later nicknamed cigar boxes, the boards were much lighter than the solid finless boards of the time.
Anyone who can help shed light on the history of Neil Jansen's "find" can contact him by emailing: neilbenjaminjansen@gmail.com