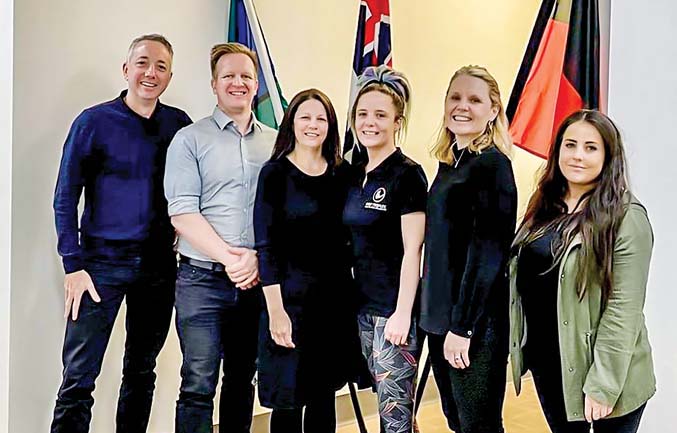 A GROUP that offers health care to the 6000 people in Frankston and on the Mornington Peninsula identifying as being Aboriginal or Torres Strait islander is in dispute over federal funding with Health Minister and Flinders MP, Greg Hunt.
Mr Hunt says the First Peoples' Health and Wellbeing organisation received $779,000 this year.
However, First Peoples Health and Wellbeing's medical director Dr Peter Walsh says no money has been allocated by either the state or federal government for the organisation's recently opened clinic in Station Street, Frankston.
Mr Hunt said organisations could apply early next year for help in expanding "the coverage of the Aboriginal community-controlled health sector, which will look at relative national need and will follow appropriate processes to ensure transparency in future funding decisions".
He said a new finance model was being developed for existing Aboriginal community-controlled health sector organisations.
"This model will distribute $90 million in primary health care funding under the Indigenous Australians' Health Program fairly and transparently, based on activity levels, the cost of delivering services and relative health need."
"Applications from the First Peoples Health and Wellbeing and other eligible services providers will be considered as part of this process."
Dr Walsh said a "detailed application made at the request of Minister Hunt's senior advisor, specifically to fund our Frankston site … was rejected by the minister last week without explanation".
He said the federal health department's first assistant secretary, Gavin Matthews, had sent a letter stating that First Peoples Health and Wellbeing "is not eligible for funding under the model at this point in time".
"This has subsequently been confirmed during multiple follow up meetings, despite the $90 million extra in funding [for Aboriginal health services]. This brings in to question the [Mr Hunt's] commitment to the health of the 6000 Aboriginal community members of the Mornington Peninsula and surrounding areas."
Dr Walsh said the $779,000 mentioned by Mr Hunt was "residual federal government funding our parent organisation Access Services for Koories has received for over 10 years".
"It was designed to fund a manager and four outreach workers. Since changing the focus of our service to primary health care clinics, no increase in funding has been received, despite the massively increased cost of running our Thomastown service.
"For comparison, the average urban Aboriginal medical service receives $2.2 million per site, meaning our Thomastown clinic is underfunded by two thirds.
"Our Frankston clinic has never received a single dollar from the state or federal governments."
First peoples' Health and Wellbeing CEO Karinda Taylor said the Frankston clinic provided "culturally appropriate, comprehensive primary health care".
She said it was "heartbreaking" not to receive any federal money for the clinic.
"Since we opened, we have been booked out and desperately need even a small amount of funding to be able to continue to provide the comprehensive health care that the community in this area need and deserve," Ms Taylor said.
Frankston MP Paul Edbrooke said he had "made representations" on behalf of the clinic to both the state and federal ministers.
"It is my understanding that the clinic opened in Frankston under a commitment of funding from the federal government prior to the [May] federal election, which has not been delivered," he said.
The Labor MP for Dunkley Peta Murphy described the First peoples' clinic as "a needed service" and hoped Mr Hunt would see the importance of it being financed before it "is forced to close".
"It is extremely disappointing that the federal Liberal government has declined to fund the Frankston clinic, despite representations from me, the clinic and the local Aboriginal community," she said.
By last Friday 1300 signatures had been added to a petition "demanding" the state and federal governments provide more money to the First Peoples Health and Wellbeing organisation.