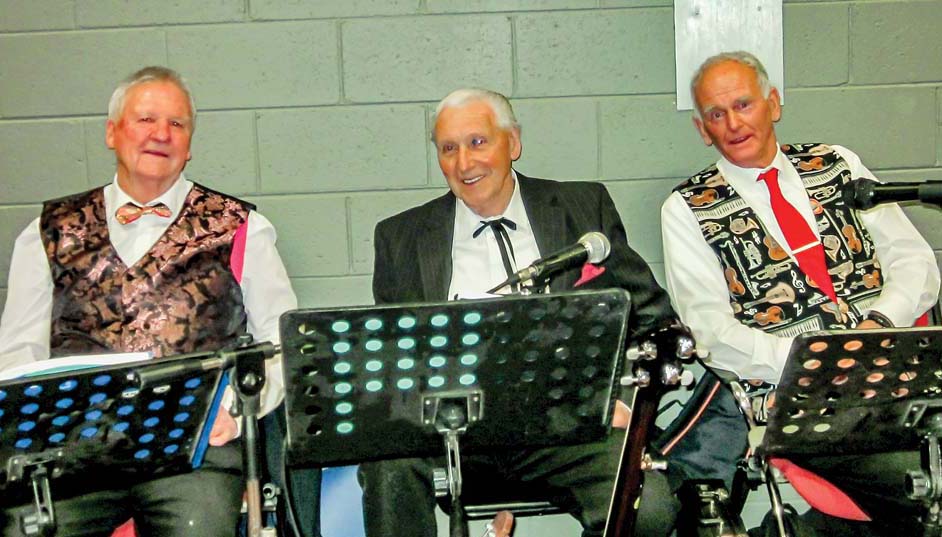 NOT ones for sitting around doing nothing in an emergency, the musical group Good Old Boys entertained shoppers at the IGA supermarket, Dromana, and raised $500 for the bushfire appeal, Saturday 4 January.
Musicians Jack Kirby, of Balnarring, Bruce Mitchell and Jim Rogers – all in their 80s – performed Bluegrass and "other old songs" at their morning gig.
"We've been playing a long time," Mr Kirby said.
"We are very pleased shoppers responded to the call. The money was handed over to the Bendigo Bank for distribution to the fire fight."
Mr Kirby said the group was motivated to perform after hearing many stories about fire victims "losing everything".
They also play at Mornington Market when they can, he said.