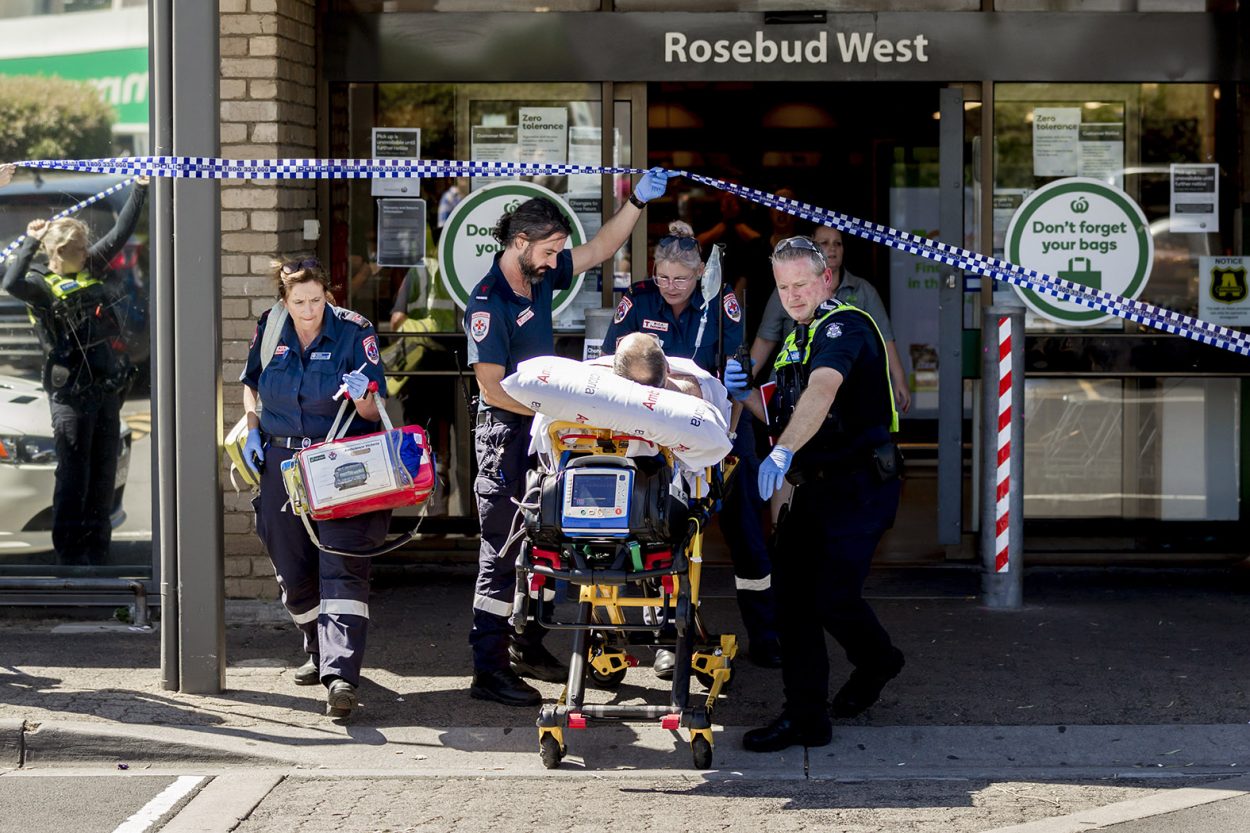 A WOOLWORTH'S staff member was stabbed in the car park outside a Rosebud West supermarket while collecting trolleys, 1pm, Tuesday 17 March.
Police said the 37-year-old was stabbed in the lower body by a Rosebud man, 25, who was arrested in nearby Sixth Avenue a short time later. The man was taken in custody at Rosebud police station where he was expected to be charged later in the day.
Customers said they saw the victim lying on the ground covered with a sheet or similar. He was taken by Air Ambulance to The Alfred with non-life-threatening injuries.
Police cordoned off the area near Boneo Road and were shepherding people away. They said the incident was not related to the purchase of products.
The store was expected to be closed for the remainder of the day.