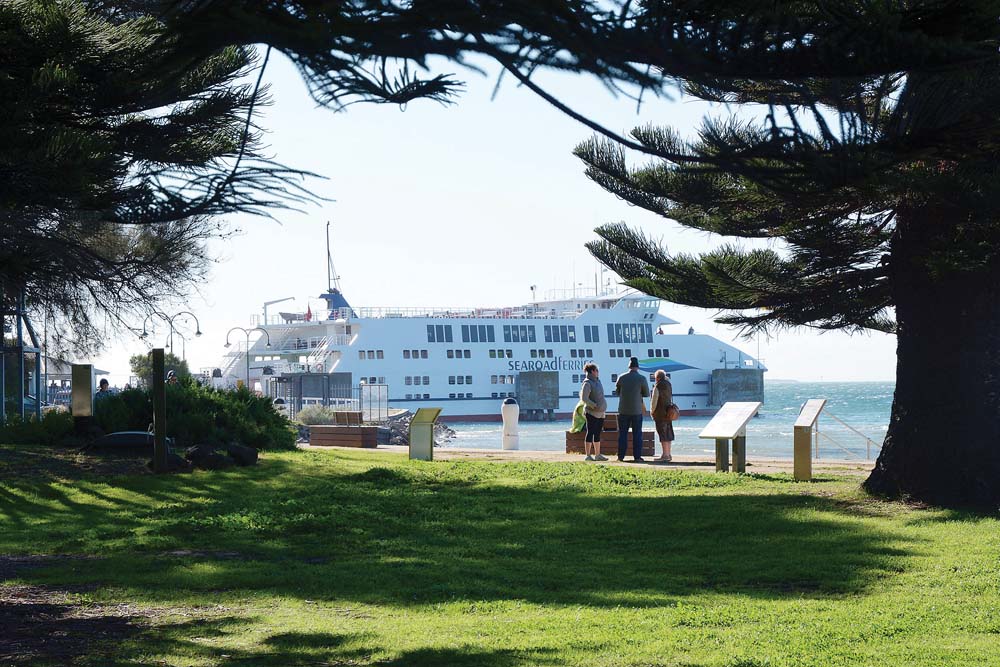 THE state government has given $5 million towards the $22 million redevelopment of the ferry precinct at Sorrento.
Nepean MP Chris Brayne said finance for the redevelopment – part of a $40 million upgrade to the Queenscliff to Sorrento ferry service – includes $16 million from Searoad Ferries and $1 million from Mornington Peninsula Shire.
Half of the state government's $5 million will go to Searoad Ferries for works in and around the terminal, including improved public amenities and access for visitors, and half to the shire for pedestrian and roadworks connecting it to Point Nepean Road.
Work will start early next year with the complete project, including work at the Queenscliff terminal, scheduled to be finished by 2023.
The mayor Cr Sam Hearn said the government's grant was a "great first step in realising the potential of this important transport and tourism link".
"We have been working closely with Searoad Ferries CEO Matt McDonald and advocating to the state government for financial support to be able to commence stage one of this initiative," he said.
"The timing … is really pleasing as it will be a major boost to our economic recovery efforts as we transition out of the COVID-19 pandemic."
Mr McDonald said the upgrade would "benefit the Sorrento community with improved amenity … and complement the work being undertaken in Queenscliff to create a world class, iconic tourism and transport precinct that connects both terminal locations to support the regional economy and local communities".
Cr Hugh Fraser said the ferry precinct was an essential entry point connecting the Mornington Peninsula to the Great Ocean Road and Geelong.
"The precinct upgrade ensures the public amenity will provide a welcome experience for such an important piece of tourism and transport infrastructure," he said.
The car ferry is one of the busiest in Australia carrying more than 950,000 people and 26,000 vehicles a year, Cr Bryan Payne said.
"The Sorrento community, in fact the whole of the Mornington Peninsula, welcomes this project that we have been waiting for over many years.
"The project will deliver a world class facility for our wonderful ferry service with accessibility for all patrons."
First published in the Southern Peninsula News – 2 June 2020