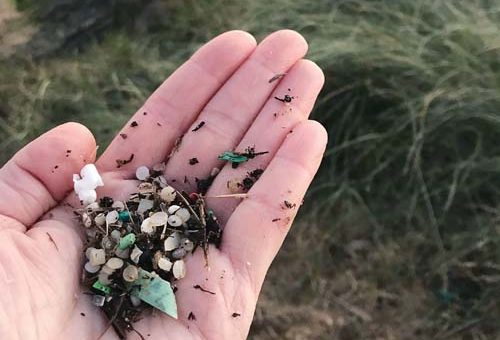 RETURNING to the Mornington Peninsula because of the COVID-19 pandemic came with a bit of a shock for Chloe Preston.
"I've done a lot of beach cleans in the last few years and Mount Martha Beach is, by far, the worst beach I have found for micro-plastics," she said. "Looking at it briefly, you don't notice the rubbish, but when you lower your eyes, it's literally everywhere."
Ms Preston said she had found a "patch" of nurdles – "the pesky plastic pellets used in the manufacturing of plastic" – next to the Balcombe Creek estuary.
"I managed to pick up 500 and hope to start making some art out of them," she said.
"I'd like to encourage more people, during COVID-19, to take a bag down to a beach on the peninsula and pick up some trash.
"There are so many people walking and using the time to exercise, so if I can encourage anyone to pick up some rubbish, that would be a win."