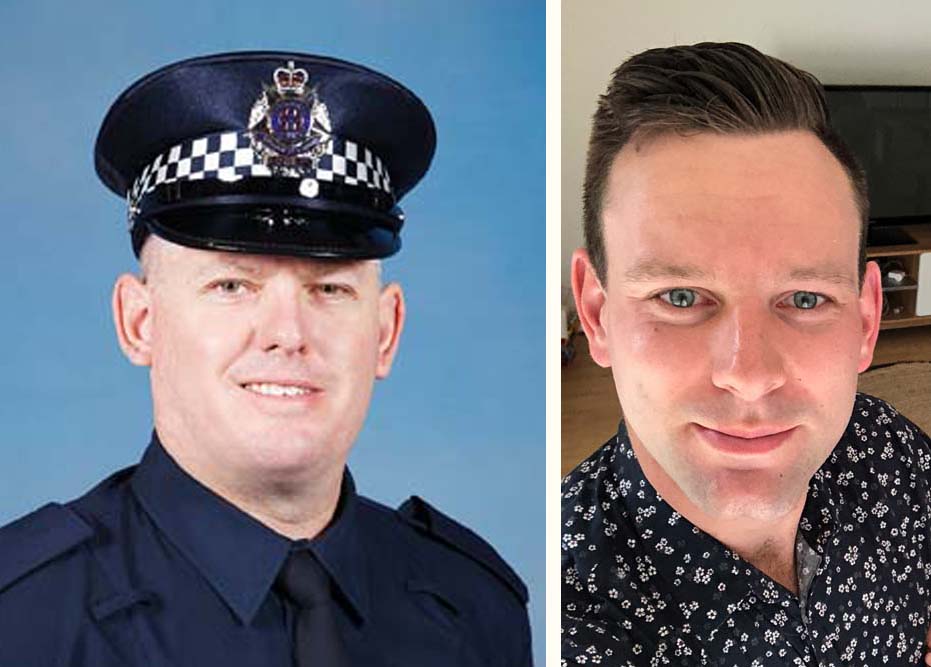 TWO Mornington police officers jumped in to rescue an unconscious man and a woman struggling into the water off The Pillars cliff jumping spot at Mount Martha 3.40pm, Wednesday 23 December.
A passer-by had called 000 to report the man unconscious in the water and his partner struggling to bring him ashore.
The man, 33, of unknown address, and the woman, 43, of Pakenham – reportedly "skinny dipping" – were battling a heavy swell and strong currents when Constables Jarryd Buntine and Douglas Smith plunged in to rescue them and then drag them over rocks to a small beach.
The man, who ambulance crews believed was possibly affected by the drug "ice", was airlifted to Frankston Hospital and later allowed to go home. The woman was also sent home.
Senior Sergeant Kirby Tonkin, of Mornington police, said he had been told the man's physical condition and the rough seas meant he would "most likely have drowned" if the officers had not plunged in to save him.
Three days later, a man broke both legs after hitting rocks when jumping at The Pillars on Boxing Day (Saturday 26 December).
A specialist high-angle ropes team from Fire Rescue Victoria was called in to winch the 31-year-old Northcote man up the cliff face about 5.20pm. He was taken by ambulance to Frankston Hospital with "non-life threatening injuries".
Somerville detectives said the Esplanade was closed for three hours in both directions while the rescue took place.
First published in the Southern Peninsula News – 12 January 2021