WORK is underway rebuilding the rock barricade to prevent erosion on the Safety Beach foreshore near the sailing club.
The Bay Trail has been diverted around the site, with a temporary fence maintaining pedestrian access and safety.
Heavy machinery will be on site for the next six weeks.
The mayor Cr Despi O'Connor said Mornington Peninsula Shire was rebuilding the rock wall as "part of council's commitment to protecting our coastal environments from the impacts of climate change".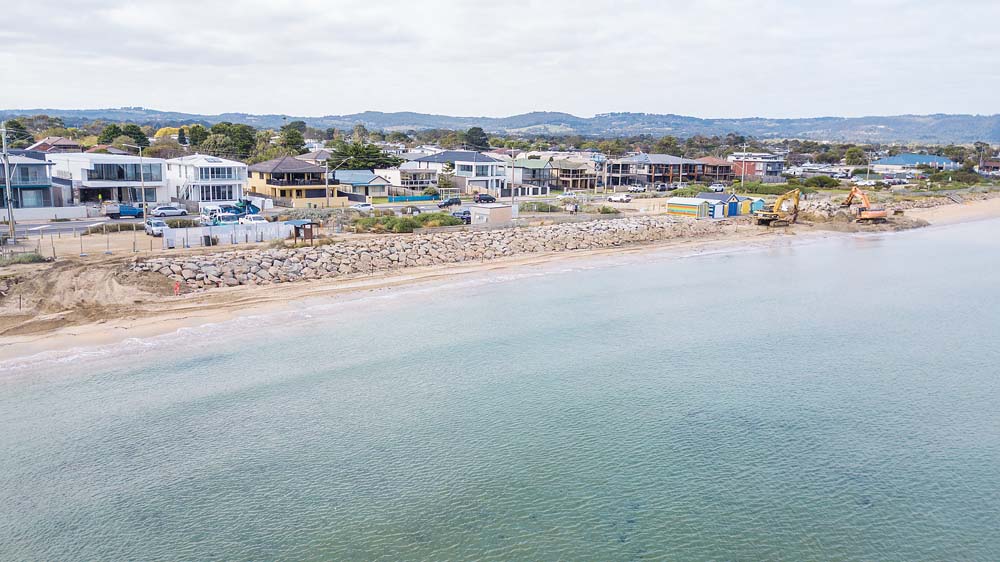 Cr Debra Mar said the rock revetment "will help protect our foreshore for years to come".
Cr Kerri McCafferty said the work "demonstrates how the shire is protecting and preserving our beautiful coast for future generations".
First published in the Southern Peninsula News – 13 April 2021