DROMANA Primary School celebrated NAIDOC week last Monday against a backdrop of music, culture, sport and harmony.
Students wore Indigenous-inspired clothing and celebrated NAIDOC week at various locations around the school.
Author Coral Vass spoke to students and read from her book, Sorry Day.
The students experienced traditional ways of life and tried using a spear thrower, didgeridoo and wearing possum skins, as well as learning about the origins of AFL football – Marngrook.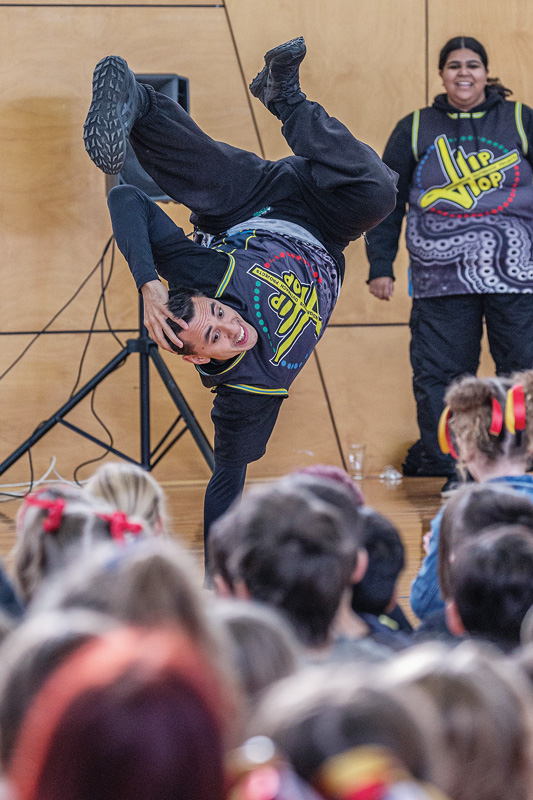 They participated in a smoking ceremony performed by Lionel Lauch and his team from Living Culture and heard the school choir singing two songs inspired by their connection to country.
The celebrations culminated in a performance and dancing workshops from the Indigenous Outreach program, which had staff and students alike up and on their feet attempting to perfect their hip hop moves.
Teacher Carly Foster said it was great way to learn about traditional owners and "celebrate all we have to look forward to"
First published in the Southern Peninsula News – 19 July 2022