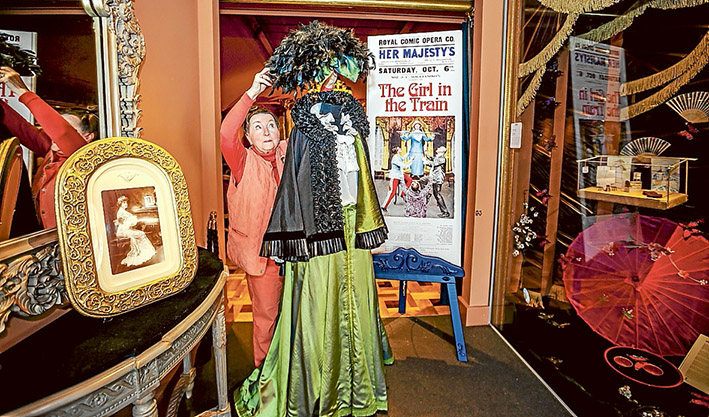 A "SPARKLING musical mash-up" will be performed this week to celebrate a century of Tallis family ownership of the now state-owned Beleura house and gardens, Mornington.
The musical 1916! will be performed at 6.30pm, Friday 19 August, with a matinee at 1.30pm, Saturday 20 August and a final show, 6.30pm Saturday.
Organisers predict the John Tallis Pavilion will morph into the legendary Her Majesty's Theatre, from where the entrepreneur oversaw his empire as managing director of JC Williamson's – known as The Firm in theatrical circles.
The musical 1916! is set in Sir George's office at the theatre on Saturday 19 August 1916, which is the opening night of The Girl in the Train. There, among the excited comings and goings of staff and stars alike, Sir George takes a moment for repose.
With a cast of singers from opera and music theatre, professional string ensemble and full costumes, 1916! is described as a "specially concocted extravaganza to celebrate the 100th anniversary of this special year – and the connection between the Tallis family and Beleura, which Sir George bought in 1916".
The pacey romp will bring to life some of the greatest stage hits of 1916 – all from shows produced by JC Williamson 100 years ago at Her Majesty's.
Tickets: $60 or $55 concession. Bookings: 5975 2027