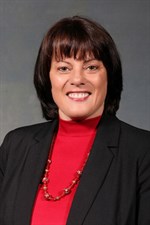 CERBERUS ward councillor Kate Roper says she believes Crib Point residents were not fully consulted about the possibility of the Mornington Peninsula Shire-owned outdoor pool being handed over to a commercial operator, Belgravia Leisure.
Cr Roper said she understood the process to outsource sports centres to a commercial operator had been "going on for over a year" before her election as a councillor at council elections in October last year.
She said she could not speak to locals to ask for feedback about the plan due to "confidentiality clauses" while a tender was being discussed.
"I was really disappointed because I don't think the community of Crib Point have had a lot of input," Cr Roper said.
"Because they did the community consultation in winter when the pool was closed I don't think many of the users got to have too much of a say."
The councillor said the Crib Point Pool is part of "a community gathering place" situated near the Crib Point Football Netball Club.
"I represent the community and we want transparency.
"It's a done deal now. While the savings on paper sound good, let's see what happens."
First published in the Western Port News – 19 September 2017