MEMBERS of the public are being asked to turn over any old steamy pictures they may have hidden away as part of a new line of inquiry into the shire's past.
Mornington Peninsula Shire is looking to collect any photographs or memorabilia from the now-defunct Red Hill to Bittern railway to help reconstruct the historic line's history.
The Red Hill–Bittern line was opened in 1921 mainly to carry produce from the highly productive orchard areas of the peninsula to market in Melbourne but was closed just over three decades later in 1953.
The shire council has commissioned a heritage management plan to guide efforts to protect, preserve and interpret the line's significant heritage features, which includes two station reserves and remnant sections of line in Balnarring and Bittern. Part of the old line is Peninsula Equestrian Trail from Merricks to Red Hill.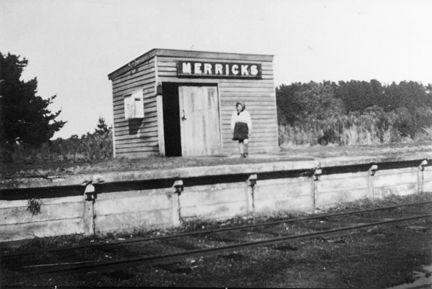 Red Hill Ward councillor Frank Martin said very few photographs of trains on the line, station areas or bridges were in the public domain.
"We're hoping that residents may have photographs in their personal collections of friends or family catching the train, of apples and other produce being loaded on trains, or that some may have detailed knowledge about particular aspects of operation of the line," he said.
"Copies of photographs, train tickets or any other relevant material would be most appreciated and would greatly assist the study."
For more information, contact the shire's heritage planner Simon Lloyd via email – simon.lloyd@mornpen.vic.gov.au – or call 1300 850 600.