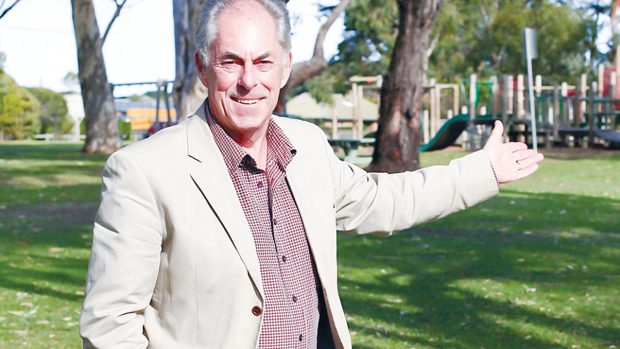 COMMENT
CR Frank Martin has quit his Red Hill ward at a most interesting moment in Mornington Peninsula Shire history. He has been a crucial vote at a time when important matters have been, and are being, decided.
Mr Martin, an affable and personable man who had skill and experience to offer his ratepayers, has resigned because of illness. It opens up possibilities, after the byelection the vacancy triggers, for substantial changes in the way the shire goes about its business.
First, continuance of the long dominance of the David Gibb-Anne Shaw councillor group of six is teetering. Mr Martin was a staunch member of the Six, standing firm with them on issues such as building the Southern Peninsula Aquatic Centre on the Rosebud foreshore and supporting other major development and planning matters.
The byelection could well result in an opponent of the foreshore site joining council, shifting the vote from 6-5 for the Gibb-Shaw group to 6-5 against it, thus placing the SPA project in jeopardy.
Second, the Six – now reduced to the Five – are thought to favour reappointing shire CEO Michael Kennedy for another term without advertising his $350,000 a year job. He has been reappointed four times in his 15-odd years as shire chief executive and is thought to be seeking another contract.
Before the byelection brings a new face to the council table, the vote stands at five-all in the chamber. Tied votes can be decided by mayor Antonella Celi using her casting vote. Issues requiring such votes could well include SPA issues and the future of Dr Kennedy.
The Kennedy matter poses difficulties. Council must decide some time in August – the Red Hill ward poll must be held before the end of August at the latest – whether to reappoint the CEO again or to advertise his position.
It would be proper to hold the byelection before councillors vote on the CEO's position. Otherwise the diminished chamber, lacking the replacement for Mr Martin, could be deadlocked, requiring Cr Celi to use her casting vote, effectively to reappoint Dr Kennedy. By tradition, casting votes are used to preserve the status quo. And the expectation is that those who chair meetings strive to be disinterested, and be seen to be so.
It would be highly contentious in my view for mayor Celi – who is unwavering in her support for and admiration of Dr Kennedy – to ensure another term for the CEO via her casting vote. Far better to bring on the byelection quickly so a full complement of councillors can relieve the mayor of having to make that decision effectively alone.
While the SPA will not present Cr Celi with casting-vote difficulties in the short term, the now-Five pro-foreshore councillors face an immediate dilemma over a SPA issue – will they favour the public's right to know via transparent process over clear partisan self-interest?
At time of writing a councillor is seeking on Monday 26 May to have a SPA matter brought to an ordinary council meeting. It is thought to have been a confidential item at the special purposes committee meeting held a week earlier. (See 'Walkout ends debate', pg 1).
The SPA is a massive, divisive, hugely expensive project whose cost is heading towards $40 million. Already one councillor, Graham Pittock, cannot vote on SPA matters, having been accused of having a conflict of interest over it and in the hands of the glacier-paced Local Government Inspectorate.
In this writer's view it would be extraordinary for the Five to vote to keep this item secret rather than agreeing to have it debated publicly. It is utterly vital that, wherever possible, issues of this magnitude are discussed openly. How the Five vote will be most instructive.
Ratepayers are entitled to know where their councillors stand on such unprecedented spending. Councillors have a responsibility to their constituents to minimise decisions made behind closed doors – meetings from which no information can be made public, including how councillors voted, without risk of severe penalty. In such matters accountability is everything.
The shire is right to preach "openness and transparency". But it, and its councillors, must also practise it, to the greatest degree possible.
It's what we call democracy.