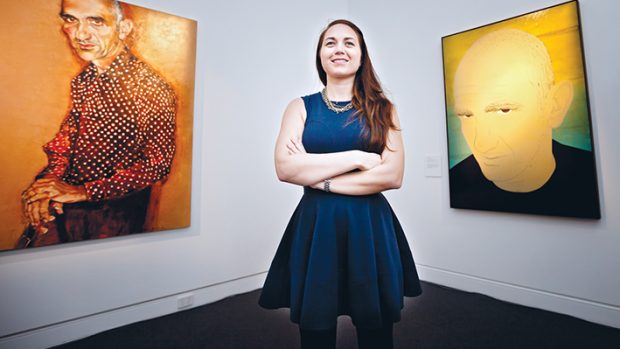 IMAGES of musician Paul Kelly will help make the Mornington Peninsula Regional Gallery an even more interesting place to visit until 20 July.
An exhibition of portraits of the songster will take over the gallery walls and intrigue fans and art lovers alike. Paul Kelly and the Portraits National Portrait Gallery Touring exhibition showcases his performance persona and the more elusive aspects of his character.
The exhibition presents a multifaceted portrait of the artist over his career. Known as 'the people's poet', Kelly's portraits are by artists and leading music photographers. Kelly's 'bread and butter' is performing publicly.
His songs are considered by many as ''hymns of the Australian psyche'', the gallery says.
However, many of the photographers and artists in the exhibition speak of his shyness and reticence. Born in Adelaide in 1955 but Melbourne-based, Kelly tours nationally and internationally. His most recent album, Spring and Fall, was released in October 2012 along with the feature-length documentary, 'Paul Kelly: Stories of Me' based on what he terms his 'mongrel memoir' How to make gravy.
The exhibition features two paintings, 17 photographs, one lithograph and a new screen-based portrait commissioned by the National Portrait Gallery. It also shows four short films by Shark Island Productions which explore the relationship and connection between Kelly and three other notables: cricketer Donald Bradman, musician Archie Roach and Aboriginal rights activist Vincent Lingiari.
The Kelly exhibition will be accompanied by National Works on Paper exhibition – a mix of various artworks made on or with paper. Sixty-six artists from around Australia have been shortlisted from more than 1,000 entries for the $45,000 National Works on Paper prize. It's the most prestigious acquisitive prize and exhibition of its type in Australia, and showcases recent works by artists in drawing, printmaking, digital prints and paper sculpture.
The gallery is in Civic Reserve, Dunns Road, Mornington.