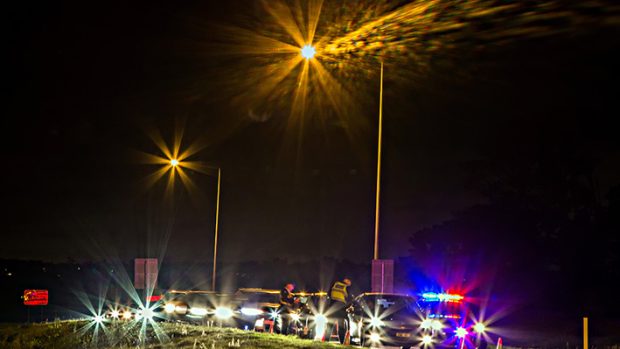 POLICE were out in force across the Mornington Peninsula over the Queen's Birthday long weekend, issuing hundreds of penalty notices and breath-testing more than 10,000 drivers.
On Friday night alone, peninsula police conducted more than 4900 preliminary breath tests along Peninsula Link and Mornington Peninsula Freeway, detecting four drunk drivers.
Among those charged were a 21-year-old Mornington man who returned a reading of .072 and was also charged with disqualified driving, a 30-year-old Frankston South woman with a .07 reading, a 65-year-old Mount Martha woman (.062), and a 23-year-old Frankston South woman (.072).
But it wasn't just drivers affected by alcohol or drugs who were in the spotlight during Operation Wasp, with police also focusing on speeding, mobile phone use, seat belt offences and fatigue-related issues.
Rosebud highway patrol officer Sergeant Pete Martin said police had mixed feelings about the result.
"It's fantastic that we have spoken to 4926 drivers and they were all doing the right thing," he said.
"However I am concerned that we still detected drivers who continue to have a few drinks and risk the drive home.
"We will continue to be out in force over the weekend and I urge all drivers to take responsibility for their actions and to remain safe on the roads."