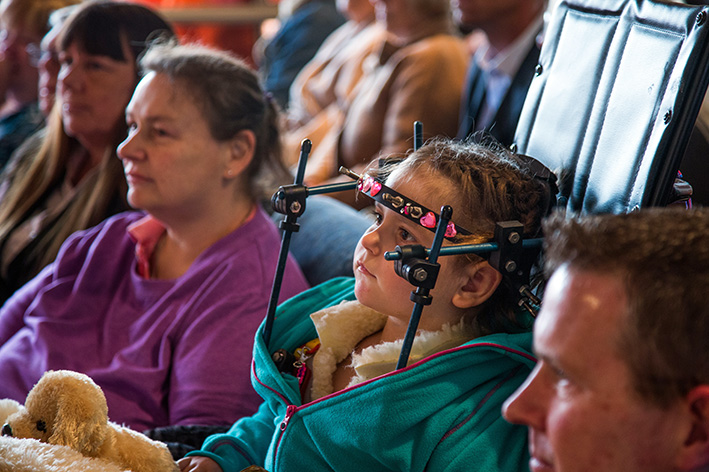 HUNDREDS of mourners bid farewell to senior Frankston SES and CFA member Peter Doutch at a funeral service at the Peninsula Aero Club at Tyabb last week following his death in an ultralight aircraft crash on 27 April.
The service, which was held in the club rooms at 1pm on 10 June, was attended by about 400 family members, friends and colleagues, including his five-year-old daughter Emily, who was critically injured in the crash.
Dozens of SES and CFA personnel formed a guard of honour along the airstrip to pay tribute to the dedicated father of two, who had devoted more than 24 year of his life to serving the community as a volunteer.
Aero club members performed a "missing man" flyover following the service as Mr Doutch's coffin passed through the guard of honour en route to Bunurong Memorial Park, where a private cremation service was held.
Friends said it was as miraculous as it was heart breaking that Emily was now strong enough to leave hospital for the day to attend the service to say a final goodbye to her father, with whom she was inseparable.
She had been flying with her father in the microlight aircraft on the fateful Sunday afternoon when it crashed into the roof of a house in Seaview Rd, Tyabb.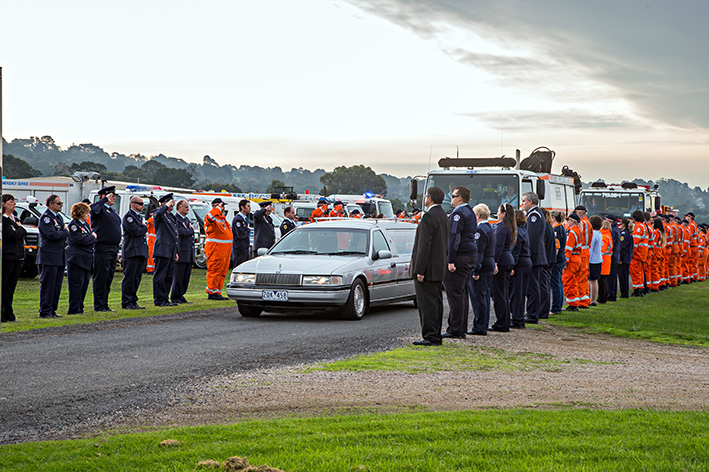 Mr Doutch was pronounced dead at the scene, while Emily was rescued from the wreckage and flown to The Alfred hospital in with multiple injuries, including critical head and neck injuries, and breaks to her legs, pelvis and collar bone. She was in an induced coma for nine days.
While still facing a long road to recovery, doctors and family members have described her steady recovery as "amazing", praising her bravery, strength of spirit, and bubbly personality.
Mother Susan Doutch said her husband would have been proud of the strength of character shown by both his daughter and son in the wake of the tragedy.
She thanked family, friends and colleagues for their support and said her husband would have been "humbled" by his send-off.
"What a perfect farewell for my husband of 10 years and partner of 15 years, Peter T Doutch," she wrote on the family's Facebook page following the funeral.
"Thank you to all involved in turning my vision into reality. Pete would have been humbled by such an awesome send-off."
In addition to his volunteer work with the SES and CFA, Mr Doutch was remembered as being passionate about flying and singing, and had turned his love of karaoke into a successful business.
Retiring Frankston SES controller Brian McMannis said Mr Doutch was one of the Frankston unit's most senior members.
"It was a very sad day but a fitting send-off for such a dedicated volunteer," Mr McMannis said. "He was very well respected and very well liked and his loss has hit us all hard."
Mr McMannis said the SES would continue to support the Doutch family, especially in their efforts to get the house ready to meet Emily's needs when she returns home in about four weeks' time.
Peninsula Aero Club president Peter Bernardi said members had also been involved in fund-raising efforts for the Doutch family and encourage the community to get behind the cause.
"The family has been so strong through all of this, but with Pete now gone and Emily facing a long road to recovery, we really need to make sure they get all the help we can provide," he said.
A Facebook page, The Doutch Family Fund Raising Support Group, has been set up to help the family through Emily's recovery.