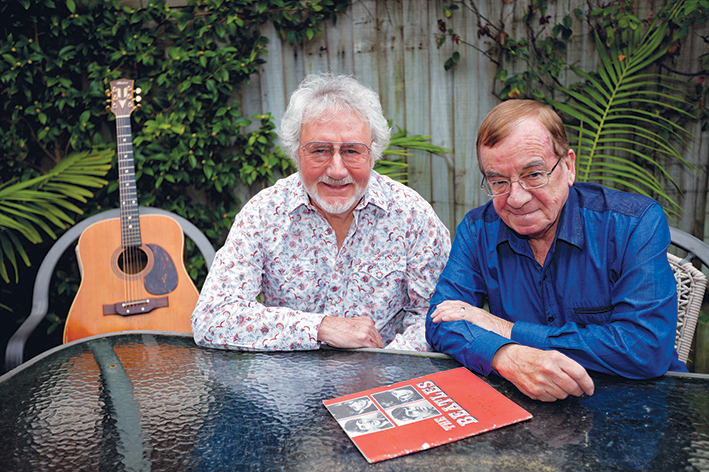 CELEBRATIONS marking last week's 50th anniversary of the Beatles tour of Australia struck a resonant chord with Rosebud's John (Johnny) Chester.
The popular musician was a support act for the Fab Four when they played to packed – and screaming – houses in Adelaide, Melbourne, Sydney and then New Zealand.
Memories came flooding back when the phones ran hot last week after the screening of an ABC documentary on the landmark tour. Australia had never seen anything like it before, with half of Adelaide's population jamming the route from the airport and Melbourne's streets a sea of eager young faces cramming to catch a glimpse of the group on the balcony of the old Southern Cross hotel.
That was on the first day – Sunday 14 June – and the same thing happened the next. Melbourne's youngsters were on a new trajectory: the Swinging 60s had begun – nothing would be the same again.
"I've had a lot of calls and emails and some very favourable comments about the TV show," Chester, 73, told The News last week. "Liz [his wife of 50 years] thought it was terrific.
"I wasn't aware of any [behind the scenes] controversies like some people are trying to suggest. One TV station asked me to tell what was really going on backstage and I said nothing. Even if I knew I wouldn't tell."
Chester sang four songs a show for two shows a night as support act after local band The Phantoms, New Zealand rocker Johnny Devlin and British act Sounds Incorporated had warmed up the 4500-strong crowd. Not that they needed warming up, as the band they had really come to see was riding a wave of popularity never seen before in Australia.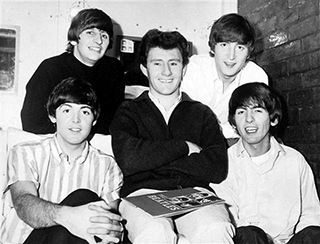 The Beatles' shows lasted half an hour, but no one heard them sing more than the first few bars of any song as screaming girls drowned them out.
"I really liked what they were doing," Chester said. "And the proof was certainly in the pudding as they had the top six singles in the charts and their first album, Please Please Me would have been number one too, if we'd had a chart for albums.
"I felt that something special was happening with all the media attention they had and I liked the way they treated everyone. They were nice guys who made everyone feel at ease."
Chester said The Beatles' tour gave him – and many other performers – the confidence to regard singing as a career and not just something to do after their day job.
Referring to The Beatles as the complete package – writing, singing and playing their own songs – Chester says he enjoyed their company: "We got on very well and we had the same musical influences.
"We were the same age and we were a long time in each other's company. We had similar interests and we ate together – even though there would be about 40 other people in the room at the time."
He treasures a quiet chat with George Harrison in which they discussed their favourite musicians, the songs they liked – and their love of cars. George had just bought an E-type Jaguar and was keen to get back home for a first drive.
Another highlight was attending Paul's 22nd birthday on the Sydney leg of the tour. Chester had turned 22 the previous December.
Before the second Adelaide show, Chester's nervousness threatened to derail proceedings. He thought "no one would be interested in what I was doing" and even began steeling himself for boos from the audience.
However, an inspired choice of song: Fever by Peggy Lee, combined with innovative lighting techniques, helped him produce a stunning performance. Even John Lennon – watching from the wings – was blown away: "Where did you get that idea from," he asked incredulously after the set. "That was f…ing fantastic." His confidence soared and nervousness was never a problem again.
"The Beatles were exactly what people wanted," Chester said. "They were smiling and happy, there were no fights. It was a wonderful experience."