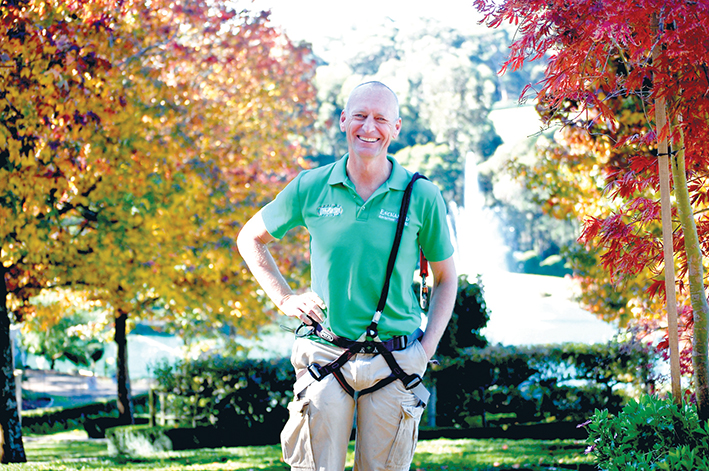 POPULAR peninsula tourist attraction The Enchanted Adventure Garden was last week named as a finalist in two of the five business categories in the prestigious Telstra Business Awards.
The Enchanted Adventure Garden, which is located at Arthurs seat, was the only business from the tourism sector and also the only Mornington Peninsula selection among the 25 Victorian finalists named in the national awards.
First opened in 1997 as a small maze and garden attraction, the business has grown into a thriving tourist drawcard for the peninsula.
The family owned business has grown to include adventure tube slides, tree surfing and live entertainment in addition to the expanded hedge maze and gardens, and employs more than 100 staff.
Owner Michael Savage said the business continued to expand and was drawing increasing numbers of visitors.
"In the past three years, we've transformed the business from maze and garden attraction into a thriving adventure park that offers a full day of healthy outdoor activities for families.
"Our annual pass memberships have grown by 300 per cent in the past 12 months and that tells us that our customers are extremely happy with our park and the services we provide."
The Enchanted Adventure Garden has been shortlisted as a finalist in both the Medium and Regional Business categories of the 2014 Telstra Business Awards, which "recognise the innovation, perseverance and passion of Australia's small and medium business sector".
The winners of each of the five business categories in the awards will be announced at a function at Crown Palladium Ballroom on 7 July.
Dunkley MP and Minister for Small Business Bruce Billson said it would be fantastic to see another peninsula business win the an award, following the success last year of Frankston business, Braap Motorcycles, which was named 2013 Victorian Small Business of the Year.
"The awards recognise entrepreneurs and innovators across Australia including the mums and dads who have a go and contribute to a healthy local economy," Mr Billson said.
Further information including how to nominate is available at www.telstrabusinessawards.com