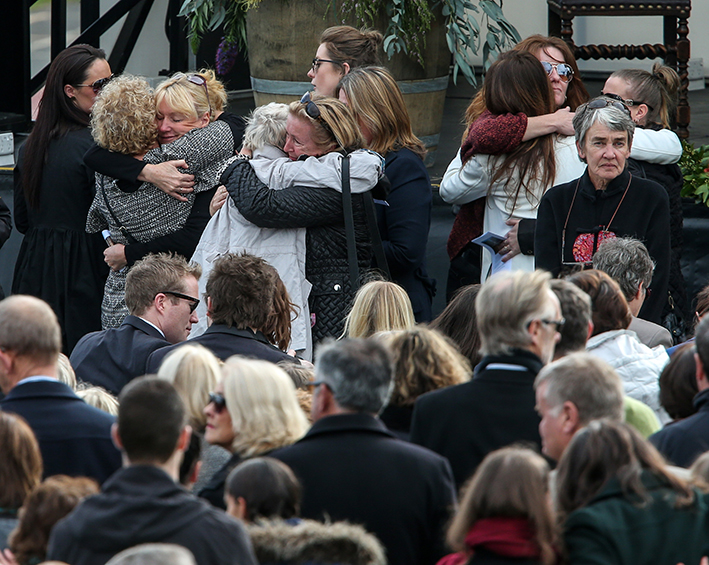 HUNDREDS of mourners attended a memorial service on Sunday for Frankie and Liam Davison, who lost their lives in the MH17 plane disaster.
Crowds flocked to Toorak College to pay tribute to the Mt Eliza couple. Mrs Davison, 54, was an English teacher at the school for 28 years. Husband Liam, 56, was an award-winning novelist and taught creative writing courses at Frankston's Chisholm TAFE Institute for several years until 2007.
The commercial airliner the Davisons were passengers on was downed over battle-torn east Ukraine in the early hours of Friday 19 July. A surface-to-air missile is believed to have hit the plane.
Evidence suggests Russian backed separatists in the eastern European country thought the Malaysia Airlines plane was a Ukrainian transport craft.
Mourners including Frankie and Liam's adult children, Milly and Sam, attended Sunday's service at Toorak College's upper playing fields.
Prime Minister Tony Abbott has vowed to bring home the remains of 37 Australians who were onboard flight MH17.
"By its very nature, it may take some weeks before we can honour the dead by returning them to those they loved and those that loved them. But we will bring them home," Dunkley Liberal MP Bruce Billson said.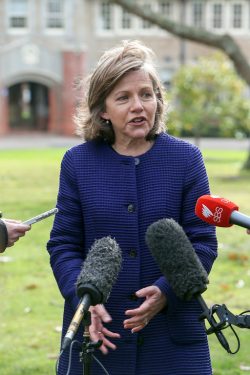 Toorak College released a statement from the Davison family: "Liam and Frankie's family have been extremely touched by the love and support received over the past week. In 2011 Frankie and Liam visited The Annapurna Self-Sustaining Orphan Home in Pokhara, Nepal, where they were both touched by the incredible work being done there."
Mr and Mrs Davison supported the orphanage, which relies on donations, after their visit.
The family has asked wellwishers to donate money to the Nepal orphanage instead of flowers.
Donations can be made to: Amelia Davison Annapurna Orphanage, BSB: 063 550, Account: 1036 2702 at bank branches or via online funds transfer.