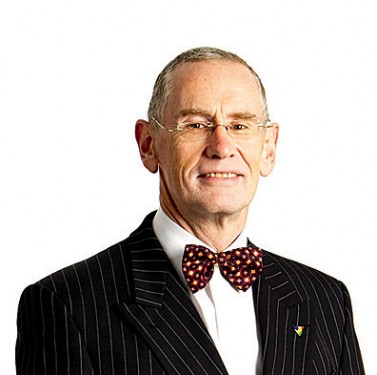 Shire CEO Michael Kennedy will apply to get his job back after councillors decided Monday last week in a shock decision to advertise his position rather than to reappoint him.
In an email to staff the day after the councillors' decision, Dr Kennedy wrote: "I firmly believe that I am the very best person for the role of shire CEO."
Councillors made their decision after what is believed to have been a long and at times bitter meeting. Sources say that only three of the 10 councillors at the meeting voted to reappoint Dr Kennedy for another term. He has been CEO for 15 years.
The 'special' Special Purposes Committee Meeting to discuss his future began at 5pm and adjourned just before 7pm for the scheduled council meeting.
In question time at that meeting the mayor Cr Antonella Celi said she had received two questions related to "a confidential matter under council discussion. I just wish to advise that a formal statement will shortly [be] released in regard to these questions," she told the meeting.
At least one of the questions sought information on the outcome of councillors' discussions about the CEO's future. Councillors reconvened to continue these discussions after the brief council meeting.
The shire media release about the councillors' decision on the CEO was emailed at 10.21am the next day. It was followed 17 minutes later by Dr Kennedy's email to staff, addressed to "Team-mates", of his intention to run for the job, for which he currently earns some $350,000 annually.
Dr – then Mr – Kennedy was hired as CEO of Mornington Peninsula Shire in 1999. He was reappointed in 2004, 2008 and 2012, with controversy surrounding the 2004 and 2008 reappointments.
Concern was also expressed about the 2012 reappointment, many in the community feeling the market should be tested to see what calibre of applicant might be attracted to the job, which pays more than most state premiers get.
The 2008 concern culminated in an Ombudsman's inquiry in 2009, sparked by community complaints about the reappointment process, especially that of 2004.
Then Victorian Ombudsman George Brouwer found the reappointment was lawful. But he criticised the shire's handling of requests made under freedom of information law.
He recommended changes in how the shire dealt with FOI applications and urged counselling for then corporate support manager Noel Buck and for Dr Kennedy. Mr Buck was counselled; Dr Kennedy was not.
The councillors' decision last Monday not to reappoint but to advertise the CEO's job came at a crucial moment, with councillor numbers tied five-all in the 11-member chamber (one position is vacant) and the possibility that the issue could go down to the casting vote of the meeting chair, Cr David Garnock.
Red Hill ward has had no councillor since Frank Martin retired in May this year because of illness. His replacement will be known on 23 August when the current ward byelection result is known.
Had last Monday's decision been to reappoint Dr Kennedy, 62, it could have been short-lived. It could have been overturned after the byelection had the new councillor opposed the decision to reappoint. Many of the 17 Red Hill ward byelection candidates had indicated they oppose reappointment.
It is believed this argument was put with some force to councillors last Monday, its proponents arguing council would look foolish were they to make a decision knowing it almost certainly would be reversed two weeks or so later.
Section 94 of the Local Government Act provides that councils can resolve to reappoint their CEO but must then advertise that intention, with a 14-day wait before they ratify the decision – or not.
That 14 days would have expired after the byelection result, meaning the new Red Hill ward councillor would have taken his or her place in the chamber.
More broadly, the new councillor could change the council balance of power by joining one group of five on a number of crucial issues, including whether to build the contentious, expensive Southern Peninsula Aquatic Centre on the Rosebud foreshore – or to build it at all.
The groups comprise councillors Lynn Bowden, Graham Pittock, Bev Colomb, Hugh Fraser and Tim Rodgers on one side and David Gibb, Anne Shaw, Andrew Dixon, Antonella Celi and David Garnock on the other. Frank Martin belonged to the Gibb group, giving it a 6-5 majority on crucial issues such as the SPA and reappointment of the CEO.
While it is early to speculate on a new CEO, it is highly likely that the new chief, or a reappointed Dr Kennedy, will embark on a program of comprehensive and wide-reaching changes to the shire.