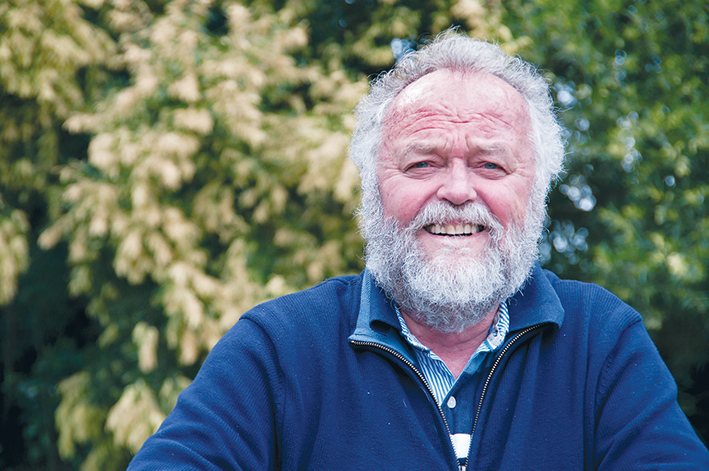 TIM Wood, navy commander, Queens Counsel, retired County Court judge, has won the Red Hill ward byelection.
When counting ended on Saturday night Mr Wood had nearly 55 per cent of eligible votes after preferences were distributed from the record 17 candidates seeking a seat on Mornington Peninsula Shire Council.
On Sunday he told The News he wanted to hear the views and represent all community groups within the ward – "I've identified more than 20 already".
Mr Wood said he was ready to begin duties as a councillor this week, despite indications that the shire "management" wanted him first to undergo an induction period.
"I don't there's anything they can tell me about meetings and procedures or councillor conduct," he said, holding up various shire publications while sitting at the dining table of his Shoreham home.
Mr Wood was ready to take his own Bible to Monday's declaration of the poll at the shire's Rosebud offices to show CEO Michael Kennedy that he was ready to take the oath of office.
While stressing that he wanted to be "collegiate" with his fellow councillors, Mr Wood said it was obvious Red Hill ward had "been without a voice" both before and since the May resignation of former councillor Frank Martin.
He was ready to participate in Monday night's meeting so that Red Hill's 12,500 ratepayers were not denied a voice "for another two weeks".
That voice seems likely be added to the minority of councillors speaking out against the shire spending $40 million or more on the Southern Peninsula Aquatic Centre on the foreshore at Rosebud.
A "believer" in community recreational facilities, Mr Wood said he "can't see the justification in spending $40 million when there are other things calling out for attention".
"SPA should be reviewed comprehensively," he said. The shire last week added four sets of architects' drawings for the SPA to its website.
Mr Wood said the issue most mentioned by residents during his election campaign had been "the standard of roads".
"It's the most complained about issue," he said.
"But, overridingly, people are concerned about not being listened to. They're peed off."
Unable to attend the count because of a previous speaking engagement at the naval association sub-branch in Frankston, Mr Wood said three people at the meeting approached him – "knowing I was a candidate" – saying things were "crook" at council.
"Being a councillor is a big job and I have no illusions I can do it all by myself without people telling me of their concerns," Mr Wood said.
"I will hear their concerns and speak to other councillors. I don't want to be seen as a prisoner to one particular group [within council]."
Mr Wood likened the finding of consensus within council to the process followed by a jury towards making a unanimous decision.
A former naval commodore, Mr Wood's election means there are now two councillors with legal backgrounds (Cr Hugh Fraser is a barrister) and two councillors with naval backgrounds (Cr David Garnock was a captain).
Mr Wood is also no stranger to planning issues, having specialised in planning and construction while a barrister and helping with the formation of VCAT (Victorian Civil and Administrative Tribunal) in 1988, where he remained until 2001.
He joined the Royal Australian Navy as a lawyer for four years in 1970 and remains active in the Naval Reserve.
"There's an association motto, ̔Once navy, always navy'," he says. In 2006 he was appointed Deputy Judge Advocate General Navy, a position he held for two and a half years.
While no longer able to hand out sentences, the former judge turned councillor is sure to have a judicious approach to arguments being put forward by his fellow councillors, and constituents.
Swearing-in may face two-week delay. Read article at: https://www.mpnews.com.au/2014/08/24/swearing-in-may-face-two-week-delay/