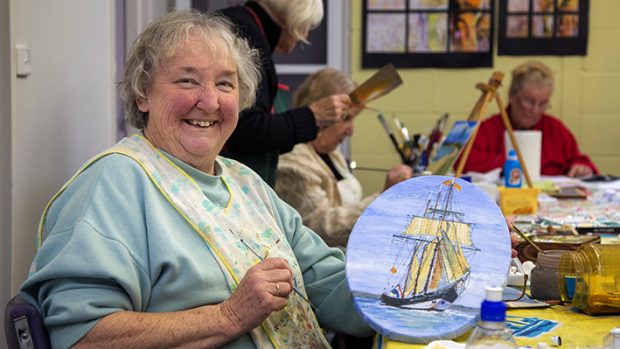 RYE Community Centre's Betty Jennings shows off her painting of Oosterschelde, one of the tall ships to enter Port Phillip.
The paintings is one of many at the centre's annual art and craft fair this Saturday 13 September 10am-3pm.
Everyone is invited. Entry is by gold coin donation. The fair showcases and celebrates the creative achievements of participants.
Social art is on Mondays 12.30-3.30pm, patchwork on Tuesdays 9.30am-11.30am, social drawing group Tuedays 1-3pm, craft group on Wednesdays 9-11am and watercolours Thursdays 9.15am-noon or 12.30-3pm.