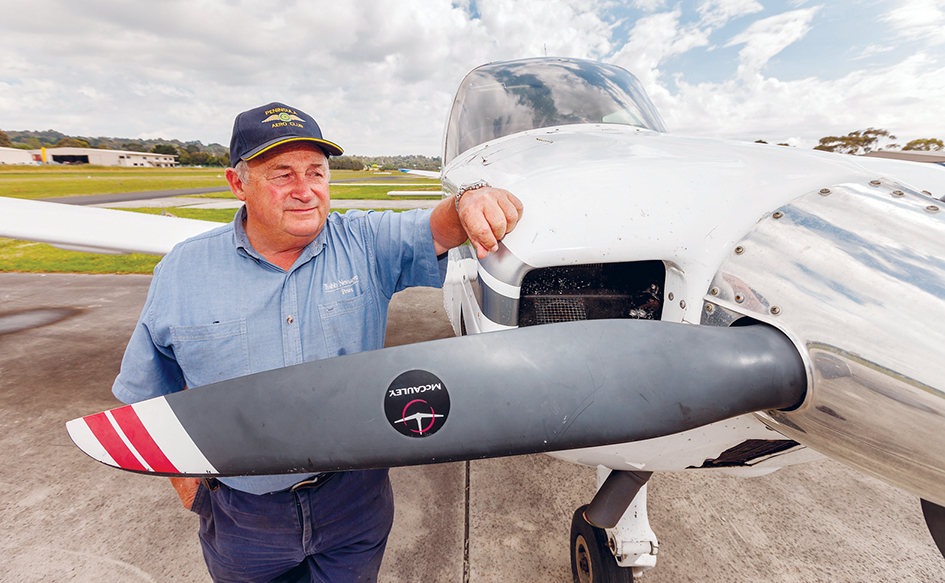 A NEAR-miss between a light plane attempting to land at Tyabb airfield and a car on the Mornington-Tyabb Rd is being investigated by Peninsula Aero Club.
The incident on Saturday night last week was witnessed by a family in the car immediately behind. Speaking on radio 3AW, a caller who identified herself as Dawn Baker, said she and her husband, Ken, and son, Jimmy, watched in amazement as the descending aircraft narrowly missed the roof of the car in front.
Aero club president Peter Bernardi said the incident – recorded on CCTV – was being investigated by the club and that the pilot – if found – would be counselled.
The footage has been sent to the Civil Aviation Safety Authority.
"He came in a bit too close for comfort – about a metre and half above the car – which is far too low considering there's a tonne of runway for him to use," Mr Bernardi said on Friday.
He said the plane – a single-engine Texan – was not kept at the airfield.
"We don't know his name or where he is. We have his colours and we saw where he taxied to but he has since left." If found, Mr Bernardi said the pilot would be spoken to and given a show-cause notice and, "if we don't think the message has got through, we'll get an instructor to go up with him and assess him. Most pilots don't do it more than once."
Mrs Baker was reported as saying the car in front swerved to miss the aircraft as it approached the airfield runway about 7pm.
"This plane came in and, honestly, it was so close," she told 3AW.
"I think if the car in front hadn't taken evasive action I'm sure it would have been a little bit more disastrous."
Mrs Baker said her son was also forced to slam on the brakes as the plane passed "about an inch" above the car's roof.
"It was very close," she said.
Mr Bernardi dismissed earlier reports that there was no surveillance footage of the incident.
He said the club had been looking at the wrong day's footage. Later searches had proven more fruitful.
However, despite the media reports, he said the incident had not been reported to airfield authorities by the families involved.
CASA spokesman Peter Gibson also said no personal reports had been made of the incident.
"We heard of it through the media," he said.
"We understand the driver and family behind got a fright but no one has contacted us. We'd like them to.
Concerns about pilot error over Mornington-Tyabb Rd have increased since the opening of Peninsula Link. VicRoads has designated it as a recommended route for fuel trucks travelling between Long Island and Peninsula Link.
"Can you imagine the scene if one of those B-doubles full of petrol was in the way of an errant pilot?" one person who contacted The News asked.