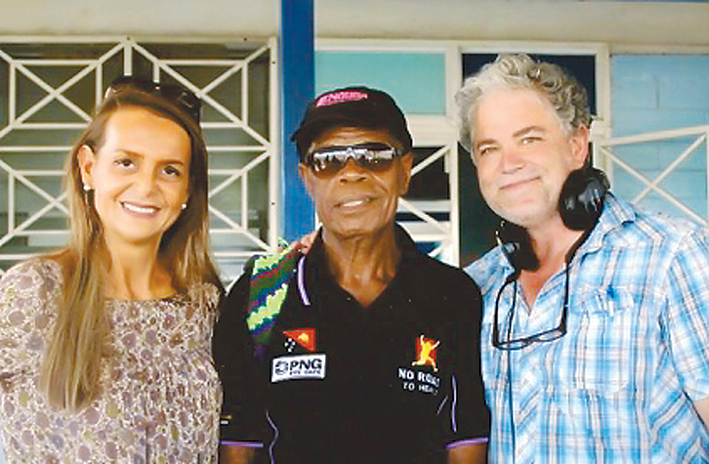 FILMMAKER Sean Cousins and his GP wife Steph Ryan were a bit surprised when their driver in Papua New Guinea took what appeared to be a diversion and drove into the grounds of a school.
Once inside the school the driver's purpose soon became apparent: he knew of a teenaged girl in need of medical assistance.
That diversion in the town of Popondetta, near the Kokoda Valley, will have a sequel in March when 15-year-old Coco arrives in Australia for corrective surgery to one of her feet that was badly mangled in a car accident.
Allowed to heal on its own, her foot is likely to impact on her future.
"It's difficult for her to walk and her chances of having a family life are not looking good," Mr Cousins said.
The Balnarring couple were in PNG with members of the No Roads to Health organisation when they encountered Coco.
As a result of that meeting she will be the first of four children aged six to 15 who will be coming to Melbourne over the next year for life-changing surgery that is not available to them their own country.
The four children – all with deformed feet or legs – have different surgical needs which will be provided free by surgeons once they are in Melbourne.
"Surgeons prefer to operate here where they can oversee their rehabilitation and avoid post-operative infections," Mr Cousins said.
In PNG to document the work of No Roads to Health Mr Cousins said the unscripted arrival at the Popondetta was "fantastic – it was spontaneous and I filmed the lot".
The film he shot was edited by Nicola Castle and can be seen at http://vimeo.com/104376747.
"The doctors and nurses faced difficult trekking and personal challenges on the eight-day adventure while providing much needed health care support and training to the indomitable local community healthcare workers," Mr Cousins said.
"Individually, the team members arrive at the conclusion that this was one of the most rewarding and satisfying experiences of their lives.
The film is an insight into the lives of people in rural PNG and a clarion cry to medical folk, to offer their time and expertise to this worthwhile and much needed venture."
Mr Cousins and Dr Ryan are holding a fundraiser to raise money to bring the children and their guardians to Australia at the Balnarring Bowls Clubs this Sunday afternoon (18 January) backed by local bands (including some "surprise appearances"), a barbecue and barefoot bowling. Tickets at: www.trybooking.com/GLZC