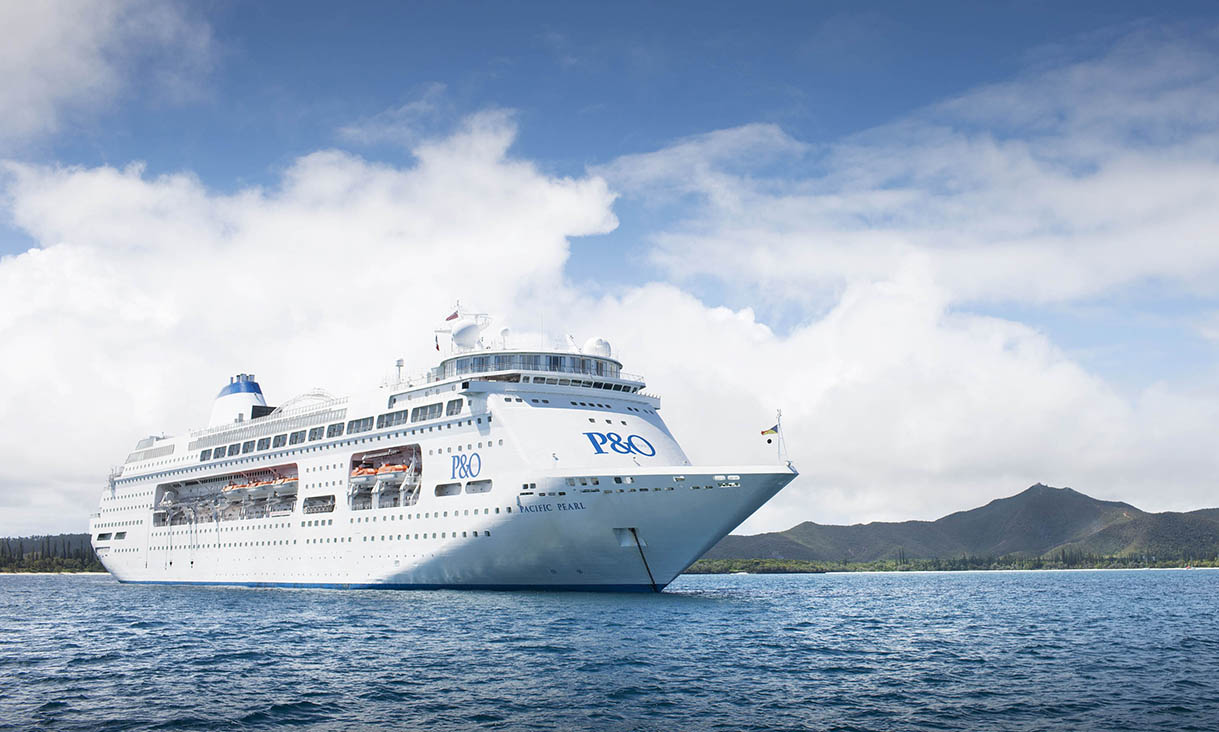 A NEW era in tourism is about to enrich Mornington – and the whole peninsula – with the regular arrival of P&O cruise ships from next month.
The harbour town has been chosen as one of three regional ports on the iconic company's new regional tourism itinerary.
The first visit – by the Pacific Pearl – is part of an eight-night cruise departing Sydney on Saturday 21 February and calling at Eden, Mornington, Portland and Kangaroo Island.
The 63,786 tonne ship is due to arrive here at 9am on Tuesday 24 February and depart at 6pm for Portland, which is also a maiden call.
"Cruise lines consider a wide range of factors when determining their ports of call, including the appeal of the destination to passengers, the attractions it offers, local tourism infrastructure and proximity to other ports in the schedule," the company's senior vice president Tammy Marshall said.
"P&O Cruises is adding the peninsula to its schedules as the port offers easy access to some memorable attractions and activities, including local wineries, which we believe will be popular with our guests.
"From November, P&O will have five ships based locally, enabling us to take our guests to new destinations around the Australian coast.
"This is great news for regional tourism, bringing valuable cruise dollars to these smaller towns while also encouraging holidaymakers to explore destinations they may otherwise not have visited."
P&O Cruises has six cruises scheduled for this year and next, anchoring off Mornington and ferrying passengers to shore in tenders. The passengers can then choose to go on scheduled bus tours – one is to Arthur's Seat lookout, Sorrento's Main St and Point Nepean – or wander up Main St, have a meal, see the local historical sights, take a swim or visit a pub.
The Pacific Pearl will make a second call on 18 March, sister ship Pacific Eden arriving 12 and 30 January next year and Pacific Jewel 6 March.
The ship carries 1800 passengers, was launched in 1989 and refurbished in 2010. It is 247 metres long and 32.2 metres wide with a draft of eight metres. It has 12 passenger decks and a maximum speed of 21.5 knots.
Its 727 crewmembers service 773 rooms, including 176 interior rooms and 533 ocean view rooms.
"We will certainly give the passengers a warm welcome and make their visit memorable," Sorrento Chamber of Commerce vice-president Marc Clavin said. "We are really excited at the prospect.
"Our [trading] season started with the usual mad rush but last week's incorrect weather forecast – with predictions of up to 150mm of rain – kept many campers and shoppers away. Quite a few just cancelled their bookings.
"This initiative will, hopefully, bring another wave of tourists who will be greatly appreciated."