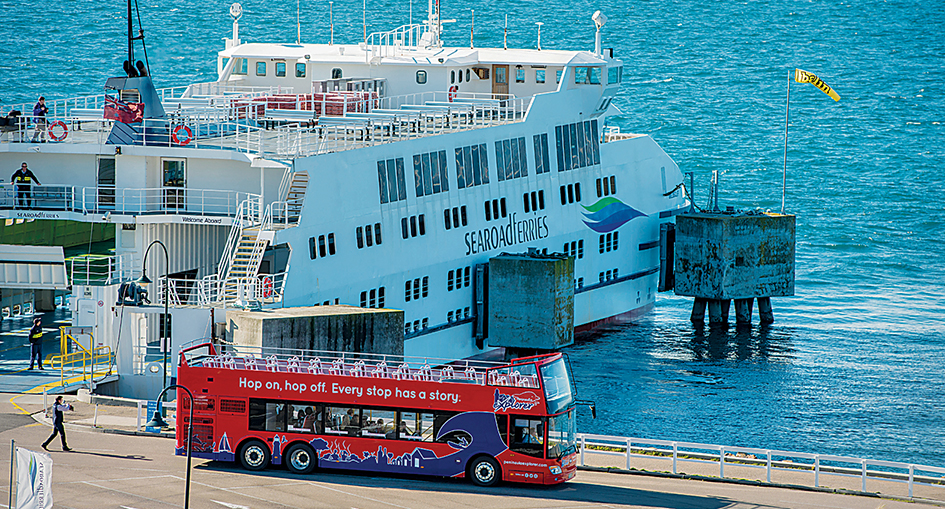 LACK of passengers has put the brakes on the innovative Peninsula Explorer Bus with the service making its final trip on Monday, Australia Day.
It was a disappointing end for the consortium behind the scheme as well as tourism businesses that supported or benefitted from the hop-on, hop-off bus tour service.
Shareholders of a company formed to run the buses have lost $450,000.
The service started on 1 November with two double-decker, 80-seat, open-top buses running around the southern peninsula, with hourly stops at destinations such as Peninsula Hot Springs, Point Nepean National Park, Eagle Ridge Golf Course, Boneo Maze and the Cups Estate winery as well as the villages of Portsea, Sorrento, Blairgowrie and Rye.
The service was first proposed in 2007 by Charles Davidson of Peninsula Hot Springs. This was followed by a feasibility study as well as discussions with Mornington Peninsula Tourism and key tourism businesses.
Mr Davidson, Peninsula Explorer board chairman, said passenger numbers had been well off projections.
"We had only 15 per cent of what we hoped; our best day saw about 90 people using the bus and even though we had great feedback from passengers, this was not enough to sustain the service," he said.
He said peninsula tourists preferred to use their own cars.
"Few international visitors come to the peninsula; most people drive down here."
It was hoped Peninsula Explorer would carry 62,000 passengers in its first year, including peninsula residents and their visiting friends and relatives; visitors from greater Melbourne; interstate and international visitors; and groups from schools and community service clubs.
Peninsula Explorer general manager Paul Sandells said numbers were way below projected totals and the board had reluctantly ended the service.
The trial was supposed to run for 12 months and, if successful, expand to other parts of the peninsula including the hinterland.
Last week, the Peninsula Explorer Bus Facebook page carried the bad news:
"Thank you for your support of the Peninsula Explorer Bus.
"Sadly, the trial for the service which began in November of last year will be coming to a conclusion on Monday 26 January. The trial period was to determine the demand and financial viability of a hop-on, hop-off bus tour service. Unfortunately, the Peninsula Explorer operation has not proven to be viable."
The service was run by a consortium of businesses including Peninsula Hot Springs, the Driver Group (Grayline coaches), Searoad Ferries, Bunyip Tours, Australian Explorer, and Portsea Hotel.
Mr Davidson said the company gave it a "red hot go… the market was not ready for such a service."
People who have bought tickets can claim a refund from info@peninsulaexplorer.com