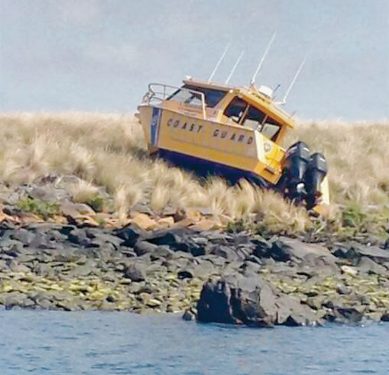 'HIGH and dry' is the best way to describe this Coast Guard patrol boat (pictured) which ran aground on Elizabeth Island, Western Port Bay, early last Thursday morning.
The crew was returning from Corinella about 3am when they crashed on a high – 3.1 metre – tide. No one was injured.
Coast Guard spokesman Jeremy West said a Marine Safety Board inquiry would determine the cause of the accident.
"All the crew are safe and well and that's the main thing," he said. "They followed the correct processes and procedures and the boat has been taken back for repairs."