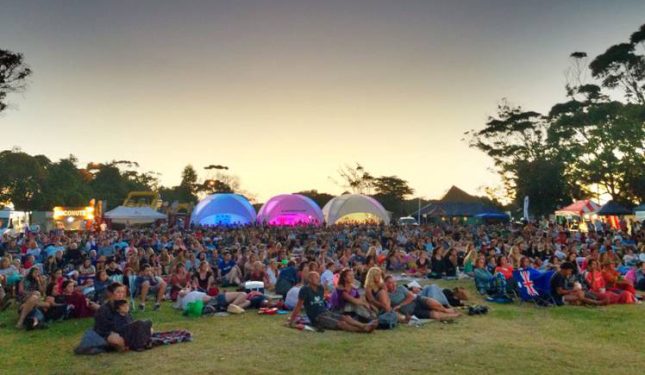 CELEBRITIES including Actors Lachy Hulme, Michala Banas, Nadine Garner, Samuel Johnson, along with The Water Diviner Producer Andrew Mason and KIIS FMs Jane Hall will be head to Rosebud this February to take part in the Peninsula Short Film Fest, proudly presented by Peninsula Hot Springs.
Held on Saturday February 7 at the Village Green Rosebud, the FREE outdoor film festival will showcase a selection of 12 short films. These shorts will be judged live on the night by the celebrity judging panel and will compete for a first prize of $5K with second prize of $2.5K and third prize of $1,250.
PSFF Festival Director, Steve Bastoni said we are pleased to announce the 12 shortlisted finalists, "Each year gets better and better. The entries have been outstanding and shortlisting has taken organisers a great deal of time", he said.
"We are excited to have Andrew Mason, Producer of The Water Diviner join us this year. Russell Crowe's debut as Director has been a massive success and Andrew will take to the stage on the night for a Q&A about the film", he added.
"Tania Zaetta will MC the evening and once again we are thrilled that PSFF patron, and Academy Award member Mr Fred Schepisi will be joining us."
"The following day will see PSFF host the How to Make a Short Film workshop, facilitated by industry professionals on Sunday February 8.
The workshop will be held at Southern Peninsula Arts Centre in Rosebud with a cost of only $40", he said.
Entry to the Festival is FREE, entertainment commences at 4pm, and films will be screened from 7pm. Come along, bring a rug, food and drinks will be available to purchase at the event.
For more information and the latest news visit: www.peninsulashortfilmfest.com.au