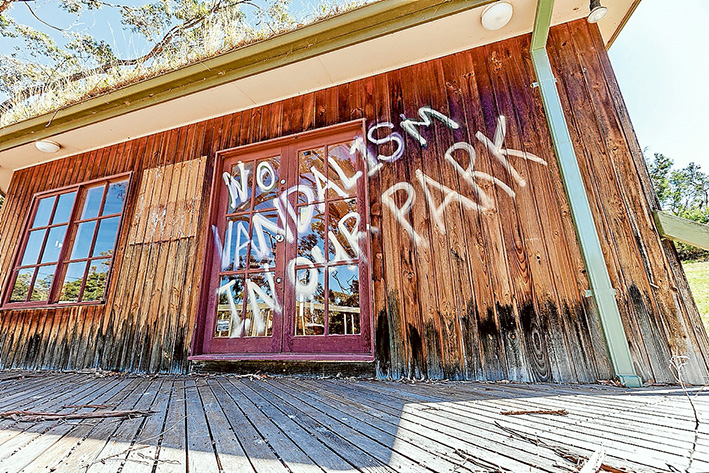 THE derelict bottom station of the old Arthurs Seat chairlift has been daubed with graffiti: "No vandalism in our park".
The graffiti appeared on Thursday morning and is believed to have been done overnight.
The building's owner, Parks Victoria, is unlikely to remove it as demolition of the building is due to start this week and take about a week.
It will be the second Arthurs Seat structure removed to make way for the proposed $18 million gondola chairlift being built by Arthurs Seat Skylift, headed by businessman and philanthropist Simon McKeon.
The mountain's iconic, 78-year-old lookout tower was demolished in September 2012 after Parks Victoria said it was riddled with concrete cancer and could not be saved. Mr McKeon said at the time Skylift had nothing to do with the removal of the 15-metre high structure.
The tower was built in 1934 to celebrate Victoria's centenary.
In May 2011, Skylift unveiled plans for a $5 million chairlift that included a large glass and steel top station near where the lookout tower stood.
Plans have since been revised to include a top station with reduced visual impact and height, although the top gondola tower will be 23 metres high. The cost has risen to $18 million with the ride now proposed to be all gondolas instead of a mixture of open seats and gondolas.
The bottom station used to be a small brick kiosk but was enlarged by chairlift owner Richard Hudson after he bought the ride in 1979 from the family of Czech-born engineer Dr Vladimir Hajek, who built the chairlift in 1960.
Mr Hudson was forced to shut down the chairlift several times after a series of incidents between 2003 and 2006, when it was closed permanently. After his lease with Parks Victoria was not renewed, he was required to remove the chairlift and its two stations. He demolished the small top station on the escarpment but Parks asked him to sign over the bottom station and its sealed car park. Parks was planning to use the bottom station as a site office.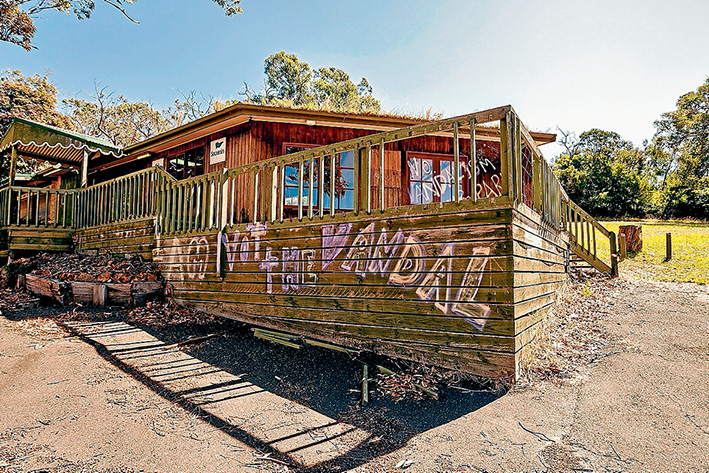 The open-seat chairlift – towers, cable, motors, seats, etc – is stored in Dromana's light industrial area, and Mr Hudson has been trying for several years to win permission to erect it in South Australia.
Gondola opponent Save Our Seat continues to hold out hope it can stop or reduce the scale of Skylift. Its final legal avenue ended in early January when the group declined to appeal a VCAT decision confirming the shire approval last year.
Last month SOS spokeswoman Kylie Greer said the group would "pursue political means" to prevent the gondola being built.
It could also challenge Mornington Peninsula Shire's pending consideration of Skylift's bushfire and emergency plans, which were not part of shire approval mid-2014 or VCAT's eight-day hearing late last year.
Parks Victoria and Skylift have not yet signed the lease for the project.