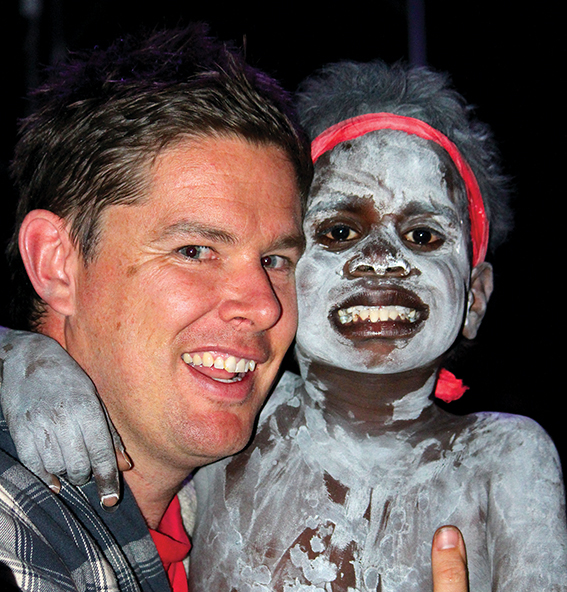 THE Between the Bays festival at Penbank School on Saturday is more than just a music treat – it has a much higher calling…
Money raised goes towards fostering the close relationship between the Moorooduc school and Wugularr Primary School in the Northern Territory.
It helps pay for the airfares, accommodation, food and activities of the Aboriginal students who visit Penbank on cultural exchanges and for the whole Wugubank partnership – an amalgam of the schools' names.
Popular singer James Reyne will headline this year's festival, alongside Mark Seymour, Custard, Wagons, Sweet Jean, Combo La Revelacion, Indiginous Hip Hop Projects and The Billabong Boys.
Penbank enrolment and development manager Paul Thompson said The Billabong Boys – students at Wugularr School – would be making their first appearance and promised they would be a big hit with the family centric crowd.
"This is a great family festival. It's safe for children with a range of rides, performers, creative arts workshops and treats," he said.
The Between the Bays Festival came about in 2005 after a 40-acre farm at the rear was bought by the school and one of the parents – none other than James Reyne – suggested it would be a nice spot for a music festival.
About 600 attended the first gig but that figure has risen with the festival's popularity to up to 5000.
In 2006, one of the Penbank teachers moved to the Wugularr School for a two-year stint. "Our school has always had a great interest in indigenous culture," Mr Thompson said.
"We have since built a strong rapport with the school and the students, and ever since have been visiting each other annually.
"The whole idea of the partnership is a friendship between the two schools. It is all about breaking down prejudice and being able to relate first-hand to different ways of living.
"Some of our kids who first went to Wugularr continue to maintain their friendships with the children long into their secondary school years.
"Each year the friendships evolve, and we know that this is now non-negotiable. We are committed to the continuation of the program because it is so important to be the best role models in the way we teach our children about Aboriginal Australia.
"We aim to raise as much money as we can for our Wugubank partnership."
Mr Thompson said artists were paid at reduced rates because of their commitment to the partnership.
The Between the Bays festival is on Saturday at Penbank School, Rickards Rd, Moorooduc. Gates open at 1pm and the first act is at 2pm; the last act will finish at 10.30pm. The event is strictly no BYO alcohol, but has full bar service.
For tickets visit betweenthebays.com