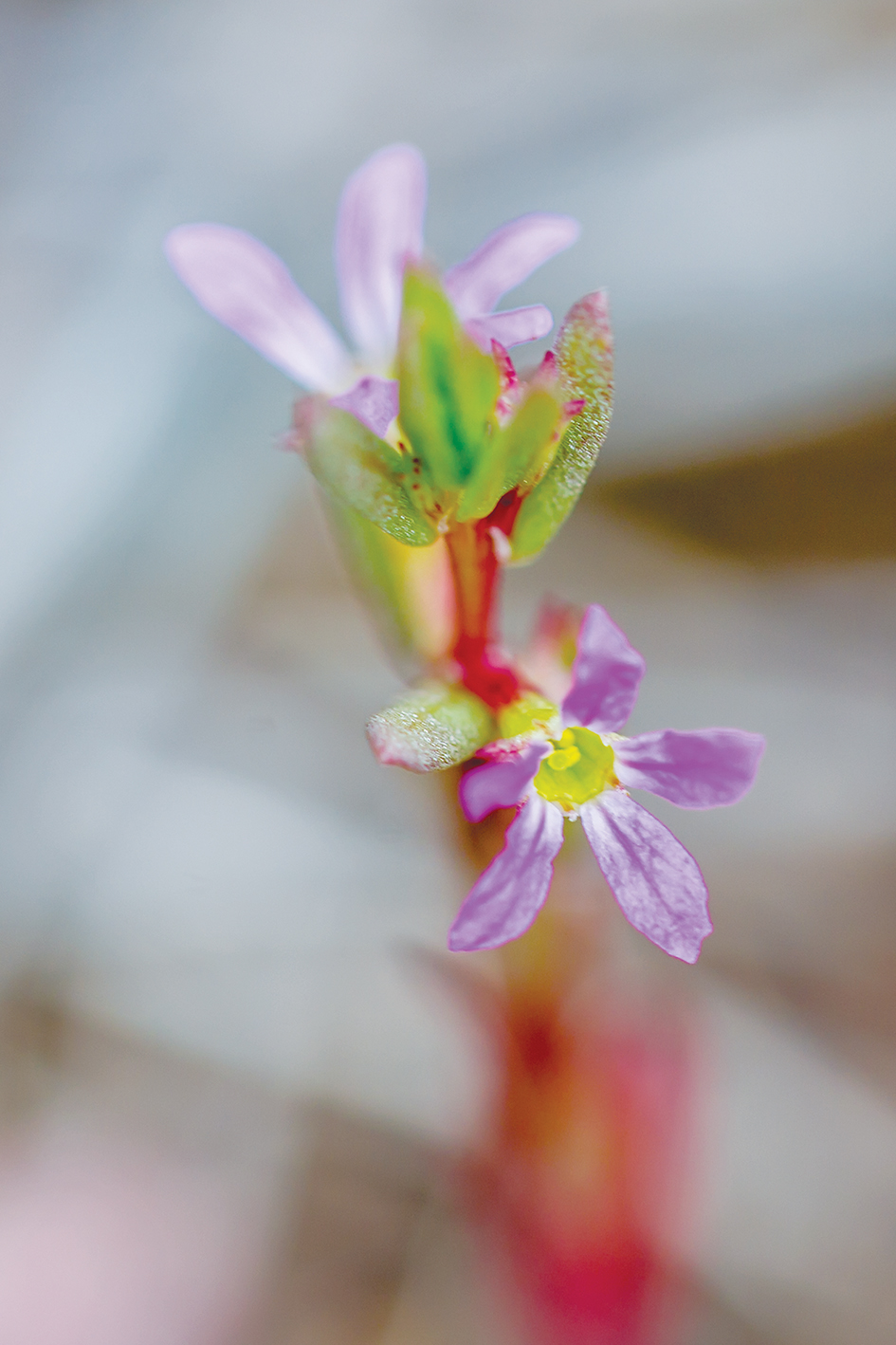 PRESSURE is building on South East Water and Mornington Peninsula Shire to create a nature reserve instead of a housing estate on land occupied by an old reservoir at Mt Eliza.
Last year the government water authority asked the shire to rezone 2.8 hectares on the corner of Barmah and Kanya roads, east of Kunyung Rd, for 24 blocks of about 1000 square metres.
The shire called for public comment and is likely to consider the matter at its 23 March meeting in Mt Martha.
Several of more than 75 submissions point out this part of Mt Eliza has just two inland reserves – Bruce Cameron Reserve (site of Kunyung Preschool) and an uninviting, flood-prone area next to Gunyong Creek.
An open space policy currently being prepared by the shire states peninsula towns or precincts should have at least five per cent open space. Some new subdivisions have 10 per cent.
The land was acquired by the state government in the early 1960s for a reservoir to serve a growing Mt Eliza but was decommissioned in the 1990s, as were many other open reservoirs such as Devilbend (near Moorooduc) and Frankston, both of which are now nature reserves.
Frankston's and Mt Eliza's reservoirs have become islands of nature surrounded by suburbs.
Reservoir neighbours formed a lobby group, Kunyung Residents Group, in late November to push for a reserve.
Wildlife experts helping the group have identified 18 species of native birds using the fenced-off land and dam, which has water after rain, as well as four kinds of skink, two species of blue-tongue lizard, three species of frog, and four mammal species.
The land is worth about $450,000 a block, $10.8 million all up.
Money would need to be spent to fill and compact the reservoir, install services and build roads, including an extension of Bethanga St, which ends at the southern side of the reservoir land.
The land cost the government 9000 pounds ($18,000) in the early 1960s. It had been bought by transport magnate Reg Ansett for 28,000 pounds as an alternative site to part of his land identified by the State Rivers and Water Supply Commission for the reservoir. Mr (later Sir Reginald) Ansett fought the commission for four years before buying 25 blocks in a 1924 subdivision (one block, which fronts Kunyung Rd, contains a SEW pumping station that will stay). The government paid Mr Ansett just 9000 pounds, the value of his land where the commission wanted to build the reservoir.
Last year the shire asked SEW to consider including social housing on 20-30 per cent of the land. In a long-winded and repetitive reply, SEW said no, stating that providing land for social housing was not a function of the corporation; the land was too far from community, recreational, education and other services as well as public transport; and was unsuitable for high-density public housing. SEW wants to maximise the return from its land and has stated the proposed sale has nothing to do with its $70 million, eight-storey headquarters being built in Frankston, its letter to the shire about social housing stated: "The land was purchased with public money and SEW is obliged to return the highest sale price… The loss of saleable lots or the making of a financial contribution towards the provision of social housing would impact the economic return on the sale of the land to the detriment of SEW and its ongoing operations to which profit from land sales would contribute. This would negatively impact the responsibility the corporation owes its customers."