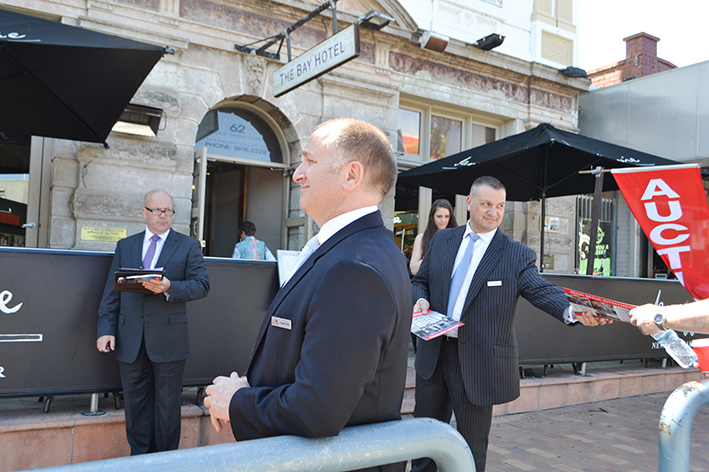 A CROWD of 60-70 people attended Friday's auction of the Bay Hotel, 62 Main St, Mornington, which was sold for $6.1 million.
Vinci Carbone auctioneer David O'Callaghan sold the 1880s former Commerce Bank in conjunction with Jacobs & Lowe's Russell Murphy. It later became a silver service restaurant and then a hotel.
The new owners, a group of investors from Balwyn, bought the two-storey building of 732 square metres and land area of 552 square metres with rear laneway access.
"They are happy and the vendors – a group of locals – are also happy," Jacobs & Lowe's Peter Skewes said.
The hotel's lease runs until 2021, with options up to 2041. The "prime retail investment" returns $370,000 per annum.