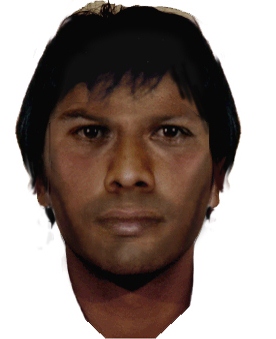 Police are investigating a sexual assault which took place on the Frankston foreshore two weeks ago.
The incident happened on Sunday 22 February around 3.35pm when the victim, a 15-year-old girl, was walking along a makeshift footpath on the southern bank of the Kananook Creek near the boat hire dock.
The victim has told police that she was approached by a young man who attempted to strike up a conversation with her.
The girl found the man hard to understand due to his accent and attempted to continue on her way.
The man approached her and grabbed her inappropriately several times before she managed to shove him out of her way.
The man then ran off north along the creek bank.
The man is described as being aged in his late teens or early 20s, perceived to be of Indian or sub-continental appearance, 165-170cms tall, brown hair, very thin slight build, stubble on his chin and spoke with a thick accent.
Investigators have released a face image of a man they would like to speak to.
Anyone with information is urged to contact Crime Stoppers on 1800 333 000 or to file a confidential report atwww.crimestoppers.com.au