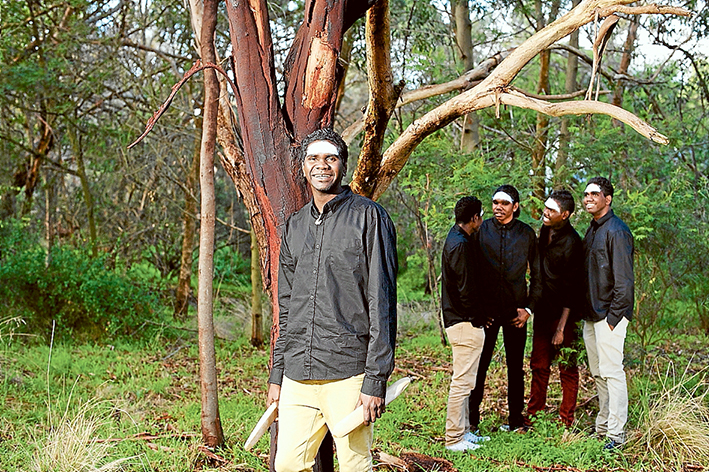 FRANK Yamma and former Killing Heidi singer Ella Hooper will perform later this month at the second Baany to Warrna Ngargee – Water to Water Festival at The Briars, Mt Martha.
Yamma, who sings in English and Pitjantjatjara, has toured Australia and overseas.
Hooper, a singer-songwriter, radio presenter and TV personality, won four ARIA awards in 2000 as a member of Killing Heidi.
Yirrmal and the Yolngu Boys will return to The Briars to join musicians, dancers and artists during Cultural Diversity Week, Harmony Day and the United Nations International Day for the Elimination of Racial Discrimination.
Mornington Peninsula resident and niece of Archie Roach, Nola Lauch, will be on stage along with the Indigenous Hip Hop Projects.
The non-profit festival aims to promote cross-cultural relationships, human rights and diversity.
Children's activities include didgeridoo playing, canvas painting, book publishing, art workshops, face painting and learning about bush tucker. Information about the peninsula's indigenous history, art and culture will be provided by members of Willum Warrain Gathering Place, Nairm Marr Djambana and Baluk Arts.
Stalls will sell meals and Aboriginal and Torres Strait Islander arts and crafts. Workshops and other cultural activities will run before the festival through schools and community groups.
For details and tickets for the Saturday 21 March festival go to www.watertowater.org.au