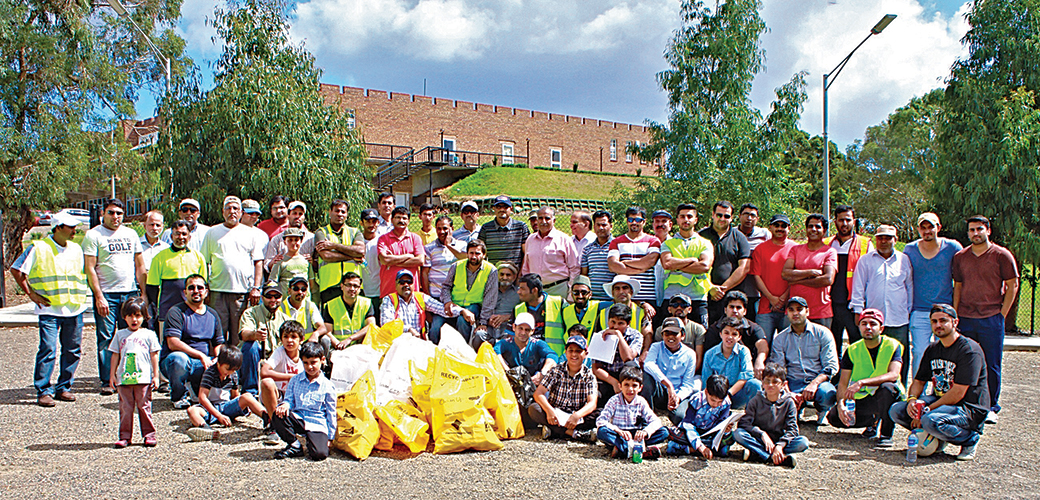 THE Langwarrin-based Ahmadiyya Muslim Association Victoria has been credited as providing the third highest number of volunteers at this year's Clean Up Australia Day.
On Sunday 1 March more than 200 volunteers from association helped collect rubbish at selected sites in Langwarrin, Dandenong and Werribee South.
At Langwarrin, above, the clean-up began at the association's mosque, Bait-ul-Salam (House of Peace), with a recitation from the Quran and its English translation.
Imam Janud said Ahmadi Muslims volunteered "very enthusiastically" because cleaning up was "a part of our faith" and Muhammad had proclaimed "cleanliness is half of your faith".
"Secondly, we are proud Australians; we want to do our part in safeguarding Australia for future generations. This is just one of many ways we can do so," Imam Janud said.
More than 1200 volunteers from the association worked at nine clean-up sites across Australia.