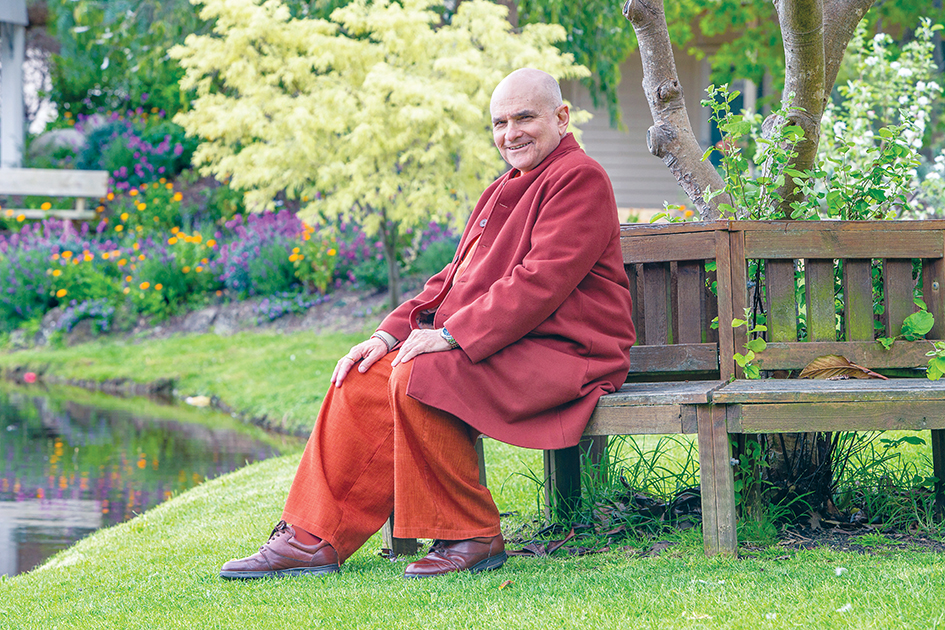 HUNDREDS of names have been added to an online petition calling for the head of a Mt Eliza ashram to step down while police investigate allegations of sexual abuse.
"Signatures" have come from around the world, including Sweden, Switzerland, Germany, Serbia, Kazakhstan, South Africa, the United Kingdom and the Unites States.
Messages left on the petition call for the managers of the tax exempt Shiva School of Meditation and Yoga to appoint a new leader to replace Russell Kruckman, also known as Swami Shankarananda and Swamiji.
One message suggests selling the ashram in Tower Rd and distributing the proceeds to the alleged "victims".
Ed Muzika, of Arizona, said that in the United States Swami Shankarananda – a "friend for a long, long time" – "would be considered innocent until proven guilty".
"I have seen many generic allegations of abuse but no details that lend them credibility. I have no insider knowledge, and certainly don't know the truth here, so I don't know how much there is to this scandal," Mr Muzika states.
"However, as a teacher myself, I have seen first-hand, and with other teachers, how allegations are blown all out of proportion to the actual events, and teachers are considered abusers based on just a few allegations."
Meanwhile, a website established by former members of the ashram has announced it will no longer publish "testimonials" by those who claim to be adversely affected by the swami's actions.
"Now that the situation at Shiva Yoga is receiving the attention it deserves from the Victorian police, the legal system and other official services, this website can relinquish its role as whistle blower," says a statement on the website.
"We will however continue to share any factual news events and collect media releases to add to our resources page."
Two women who claim to have had sexual relations with the swami have attached their names to their personal accounts of their time at Shiva Yoga.
Allegations of sexual impropriety by Swami Shankarananda with more than 40 women attending the ashram were revealed late December 2014.
The school's management committee said it had advice that no laws had been broken but would provide free counselling for affected ashramites and would adopt a code of conduct for everyone working for the ashram, including Swami Shankarananda.
Swami Shankarananda issued a statement which, in part said he had "profoundly underestimated the impact" of the tantric sexual activities of his own spiritual leader "and my own. I recognise at last their disastrous effect. I vow to stop this behaviour. Indeed, it has been stopped already."